Engineering
Department of Electronics and Communication at Guru Nanak Institute of Technology, organised 'Electrofusion 5.0'
Posted on 04 Oct 2023
18:12 PM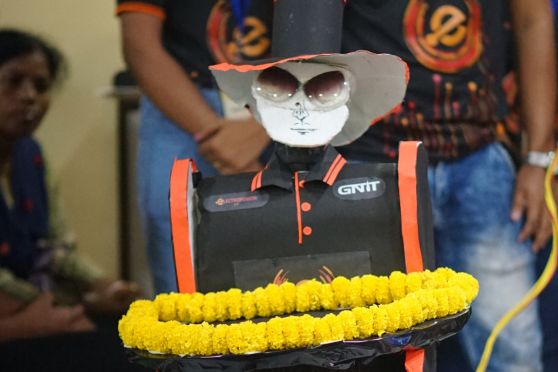 Star of the Fest- JARVIS, made by students of ECE department welcomes everyone as the Robo Anchor of the Fest.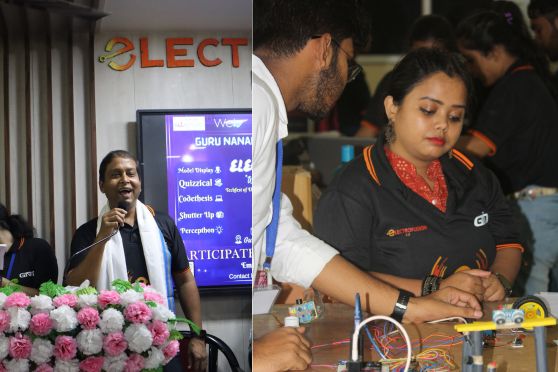 Inauguration Ceremony. Participants Showcasing their models to the Guests and Judges.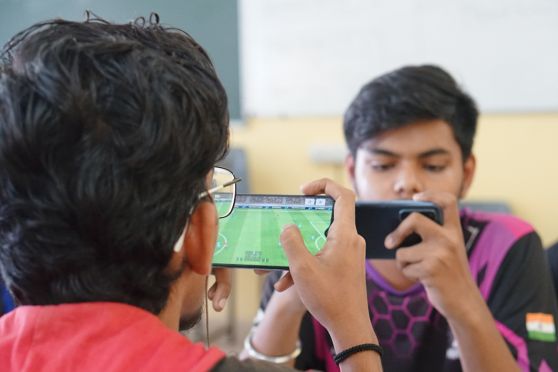 Players fighting for the Winning trophy in E-football event.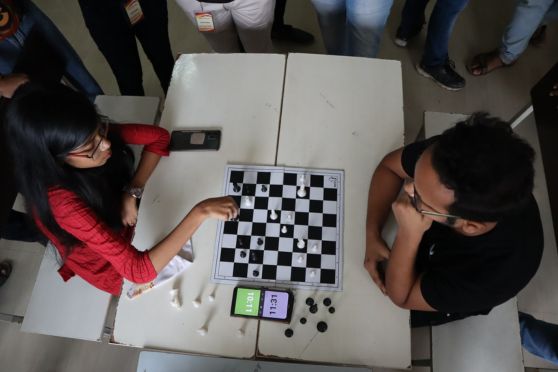 Event- Knight & Fight.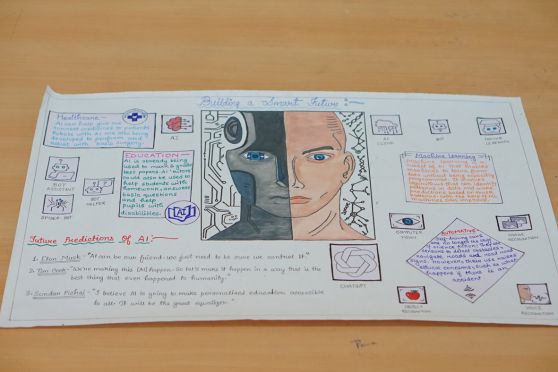 Event- Poster Presentation.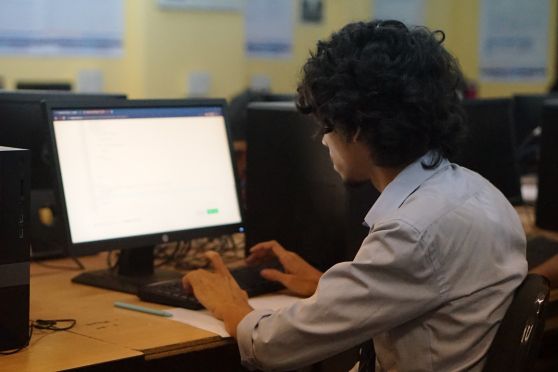 Enthusiastic Coders in the event codethesis.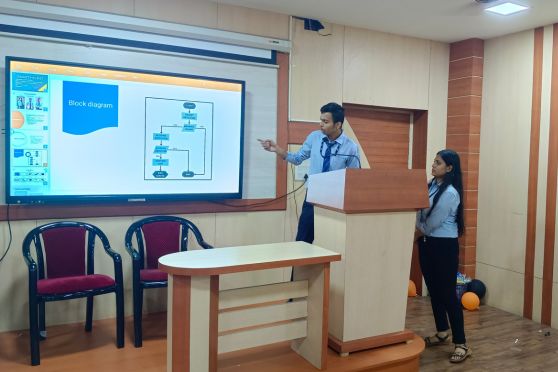 Event- percepthon.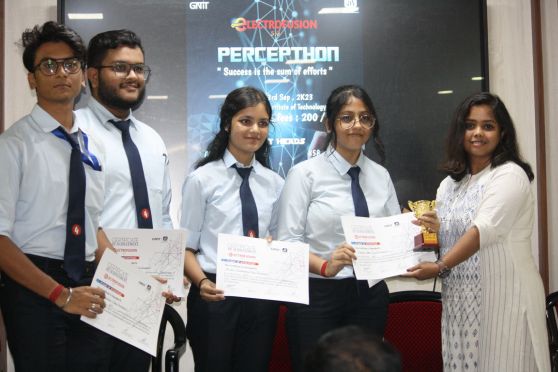 Winners of Percepthon event where students presented their ideas.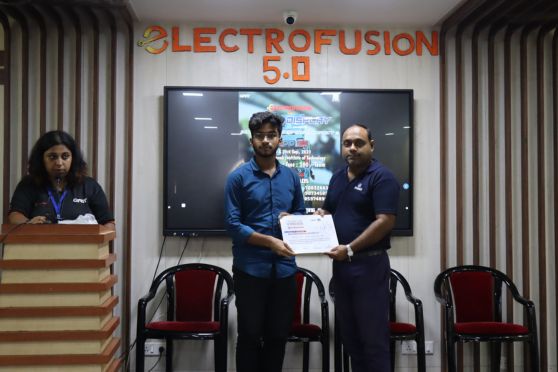 Special Appreciation Award for Rudranil Pal , who participated in Model Display and attracted everyone with an amazing model he prepared (Robotization lab).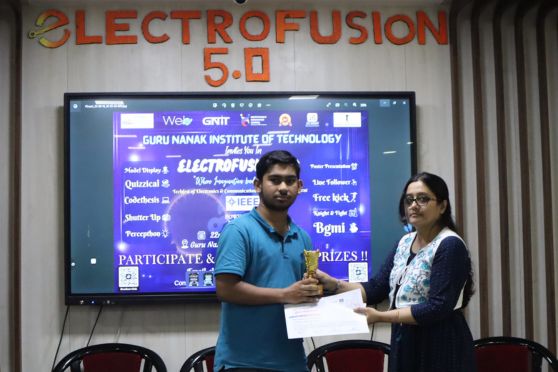 Prize Distribution Ceremony. Winner of Codethesis.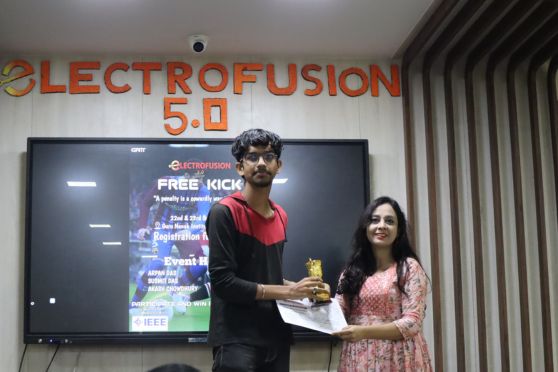 Prize Distribution Ceremony. Soham Ghar bags the 1st Position in E-football event.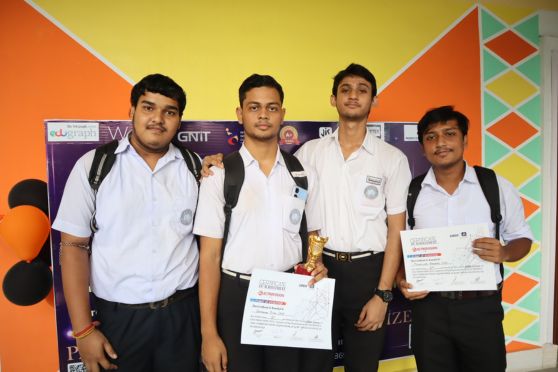 Model Display Runner-up Team- Sodpur High School.
Last updated on 05 Oct 2023
16:31 PM