Akshar school, Kolkata organised 'Mind Matters' an exhibition on the human mind
Posted on 19 Nov 2022
12:20 PM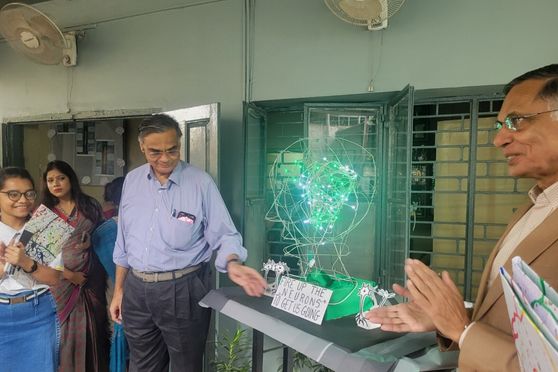 Akshar school, Kolkata organised 'Mind Matters' a two-day exhibition that was held on 17 and 18 November 2022 at the school premises. Renowned city doctors- Dr Sandip Chatterjee and Dr Sudip Chatterjee inaugurated the school exhibition by lighting up a model made of neurons. This was followed by a welcoming of the guest of honour and a speech by the school principal. Source: Akshar school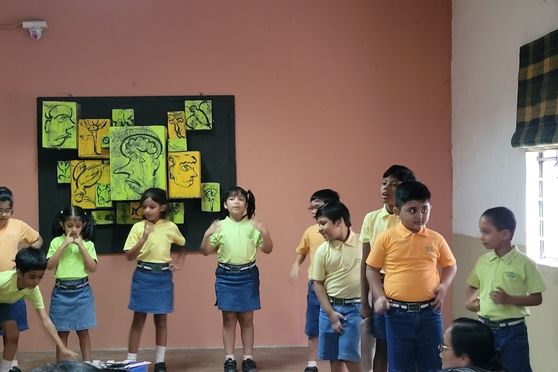 Students of all ages demonstrated performances through skits, choir, and dancing, educating the audience on topics like the 5 sense organs, and how hormones affect our emotions. These were showcased through the play which had performers enacting real-life scenarios.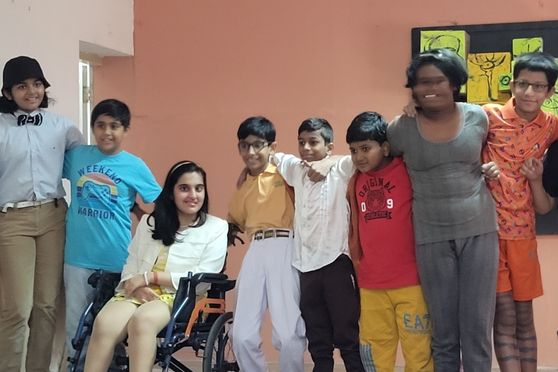 Other performances were based on the nervous system where kids enlightened the crowd on different types of disorders, such as short-term memory loss, depression, ADHD, personality disorder, low self-esteem, schizophrenia, depression, anxiety disorder and so on. The students brilliantly displayed and simplified these disorders through a play which was based on real-life experiences. This gave the audience a new perspective on people around us and how to treat them.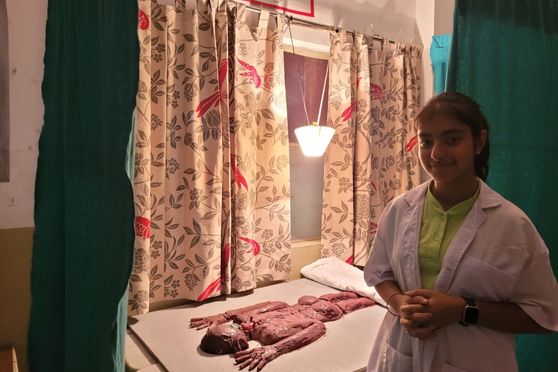 Visitors were given handouts guiding them through the exhibitions, stating the floor plans for the event. To give an immersive experience of the exhibition, QR codes were placed on the pamphlets so that interested people could read more about the brain and its mysteries by scanning them.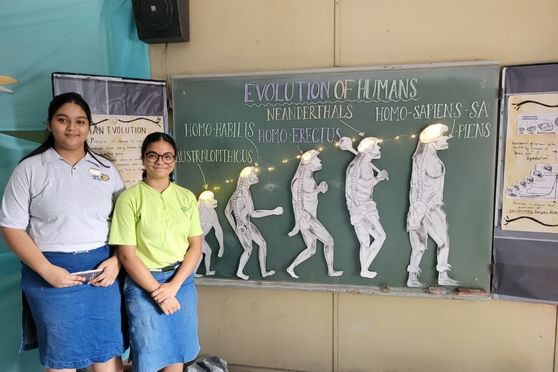 After the performances, the teachers and students escorted the crowd to the exhibition which the students had been working on for more than two months. Prakriti Biswas of class 11 said, " We have worked really hard on this project, and we have known about this since the starting of the year, and at first it was a little slow, but as the time started approaching, everything picked up and I think its come off beautifully". "The children worked so hard on the ground floors, which was a wonderful experience. It taught me to learn how to take charge of things, and I'm sure that experience has been similar for everybody," she added.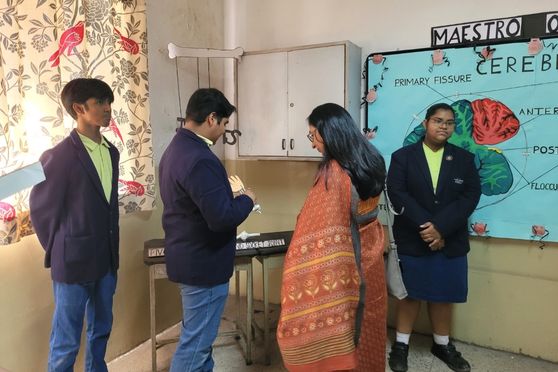 Three floors of the school building were filled with demonstrations and models made by the students over these past few months. It was all based on the role our nervous system plays on the human mind. Exhibition rooms were labelled: Spine-o-scope, Neurogle, Sensing it Sharp, Ear me Out, Coordinating cerebellum, Neurodiversity, Race for Survival, Brain Booster and Neurobics.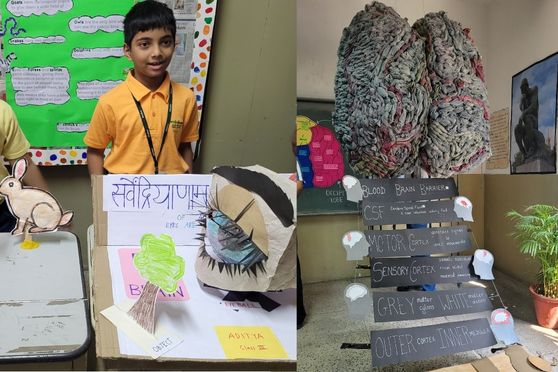 Meera Kamak, the science teacher at Akshar School, said "We have been working post-summer holidays, and for the last week we have been working full-time. Our principal came up with the topic of mind matters during the pandemic, when the children were all at their home and we could not come to school. What we learnt after coming back and working on this, we think this helped the kids a lot. We feel the kids are more social now, and better able to come back to school as such. Working on this exhibition has given them something to bond over and they have learnt much more than we could have done teaching them academic materials."
Last updated on 19 Nov 2022
12:24 PM