Physiology
Things to know before you pursue a Career in Physiology
Posted on 16 Sep 2022
17:27 PM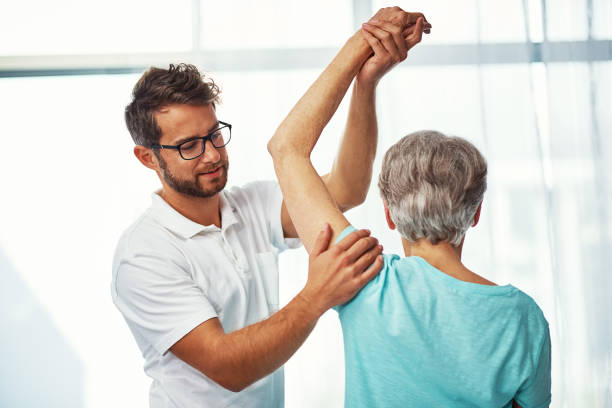 iStock
Summary
A physiologist studies the human body and how the organs and systems coordinate together under normal and abnormal conditions at both cellular and molecular levels
Physiologists could start with an initial pay anywhere between INR 20,000 and INR 40,000 per month
Has human physiology, or how the human body functions always fascinated you? Then why not make a career in the field of Physiology? The field of Physiology has a long history of two-way interactions with clinical medicine. Dealing with therapy, exercise or investigation, this branch is works to support medicine. So if medical science interest you, but you don't want to go the traditional route and become a doctor, then physiology may have a number of varied career options to offer. Read on…
What do physiologists do?
A physiologist studies the human body and how the organs and systems coordinate together under normal and abnormal conditions, at both cellular and molecular levels. They then use this knowledge of the human body to support traditional medical therapy.
A physiologist may specialize in the physiology of a particular body area, function, or system. The physiologist's responsibilities include conducting observations and experiments to determine the effects of internal and external environmental factors on life processes and functions. They will often monitor patients during exercises, and diagnostic tests and note down their observations.
A physiologist is also in charge of operating a range of medical instruments and devices, depending on their area of specialisation.
Educational Requirements
A physiology degree can provide you with a foundation to work in science, academia or medicine.
However, a candidate must meet the following educational requirements to enroll in a UG course in Physiology:
The aspirant must have completed 10+2 years of education from a recognised board.
The candidate must have obtained a minimum aggregate of 50% in +2, with Physics, Chemistry and Biology as their core subjects.
Educational Requirements for PG courses in Physiology:
The candidate must hold a Bachelor's degree in the Science stream from a recognised university or college.
The core subjects of specialisation at the UG level needs to be Chemistry, Biology, Zoology, Botany or Physiology.
The candidate must have a minimum aggregate of 60% in their UG.
Degrees offered in Physiology
A candidate aspiring to pursue a career in Physiology can opt for any of the following degrees based on their area of interest.
UG Physiology Degrees
B.Sc in Exercise Physiology and Nutrition
M.B.B.S with Physiology
PG Physiology Degrees
M.A in Applied Phycology
M.Sc in Physiology
M.Sc in Exercise Physiology and Nutrition
M.Phil in Exercise Physiology and Nutrition
PGDM Courses in Physiology
PG Diploma in Exercise Physiology and Nutrition
PG Diploma in Psychological Counseling
Diploma Courses in Physiology
Doctorate Physiology Courses
M.D in Physiology
Ph.D in Human Physiology
Ph.D in Exercise Physiology and Nutrition
Ph.D in Physiology
Colleges in India offering Physiology Courses
Some of the popular colleges offering Physiology courses in India are as follows:
All India Institute of Medical Sciences (AIIMS), New Delhi
Christian Medical College (CMS), Vellore
Banaras Hindu University (BHU), Varanasi
Kasturba Medical College (KMC), Manipal
Aligarh Muslim University, Aligarh
Jawaharlal Institute of Post Graduate Medical Education and Research (JIPMER), Pondicherry
Specialized fields of Physiology
Physiologists can have their areas of specialisation and can go on to pursue advanced degree in those specialised fields. The major ones are Clinical Physiology, Cell Physiology, and Exercise Physiology. Within each area, a Physiologist may become an expert with a narrow or broad focus. Let's look at each in a little more details:
Clinical Physiologists- They mainly work alongside doctors to diagnose, treat and anticipate health issues. Clinical Physiologists may work in sub-fields such as audiology, cardiac physiology, gastro-intestinal physiology, neurophysiology, respiratory physiology, and sleep physiology.
Cell Physiologists- They study everything ranging from the structure of ion channels and transporters to the role of cells in human behaviour and disease. They also contribute to discovering new treatments for diseases such as cancer or develop methods to repair damaged tissues through stem cell research.
Exercise Physiologists- They analyse a patient's medical history and come up with the best possible exercise and fitness regimen to improve their health condition. Also, they measure and monitor patients' vital signs, such as heart rate, blood pressure, heart rhythms, and oxygen levels, to keep a check.
Where do physiologists work?
Mostly physiologists have got a vast array of opportunities in the medical industry. But they can also be employed in the academic and science industries, or by private companies and the government. Check out the broad domains where a physiologist can work:
Consulting Companies
Hospitals
Laboratories
Government or Armed Forces
Biotechnological Companies
Health Centers
Pharmaceutical companies
Research Centers
Medical Sales Companies
Careers in Physiology
Physiology graduates also have an excellent grounding to study for further qualifications in areas such as medicine or teaching. Let's explore the career options in Physiology!
Audiologist
Biomedical Scientist
Cytologist
Immunologist
Forensic Scientist
Epidemiologist
Laboratory Technician
Pharmacologist
Pharmacist
Lecturer
Research Associate
Physiologist
Teacher
Virologist
Clinical Physiologist
Clinical Research Associate
Salary Range
The salary range for physiologists can vary depending on the specialisations and job role they take up, just like in any other field. One could start with an initial pay anywhere between INR 20,000 and INR 40,000 per month. The future prospects are also quite promising. So, ready to pursue Physiology?
Last updated on 16 Sep 2022
17:27 PM