Engineering
Engineer's Day 2023: The Unseen Architects of India's Tech Renaissance
Posted on 15 Sep 2023
15:18 PM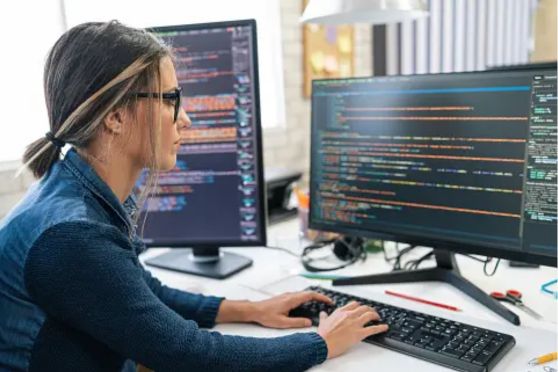 Summary
Engineer's Day underscores the importance of upskilling in the engineering profession, adapting to evolving technologies, and honing communication, LinkedIn, and resume skills
Online ed-tech platforms like Coding Ninjas, Think School, Novatr, etc. offer courses on upskilling that can help an engineer learn and pave a new future for the nation
In India's pursuit of sustainable development and technological progress, engineers are the unsung heroes who turn innovative ideas into real-world solutions. They drive India's technological renaissance, evident in achievements like the Chandrayaan-3 Mission and the growth of the tech sector, making India the third-largest startup ecosystem globally. To maintain this momentum and global competitiveness, upskilling is essential. The rapid expansion of the tech industry requires an annual addition of approximately 3 lakh software developers. Upskilling is the key to securing better-paying jobs, future-proofing careers, and helping India reach its goal of becoming a $10 trillion economy by 2030.
Here's a list of ways an engineer can upskill themselves to not only stay relevant in their field but also help boost the nation's economy
Coding:
Learning coding is essential for engineers to upskill and contribute to sustainable technology. Coding proficiency allows engineers to adapt to rapidly evolving tech landscapes, ensuring their skills remain relevant. It enables the development of sustainable solutions, efficient automation, data-driven decision-making, and the ability to work on interdisciplinary projects, all vital for engineering's role in creating a sustainable future. Additionally, coding skills enhance engineers' career prospects, making them valuable contributors to the ever-growing tech industry focused on sustainability and innovation. With AI and blockchain tech booming, learning coding has become all the more imperative.
Gamified Project-building skills
Despite the rapid technological advancements in the field, architecture students often find themselves learning outdated, labor-intensive construction techniques that do not align with the industry's current needs. In an era dominated by 3D printing, precasting, and digital fabrication, this gap becomes even more pronounced. Here's where cutting-edge technologies like- Virtual Reality (VR), Building Information Modeling (BIM), Internet of Things (IoT), and Artificial Intelligence (AI) come in. Gamified project-building experiences, for example, allow learners to construct large-scale infrastructure in a simulated environment, preparing them for the challenges of real-world projects. As engineers embrace these technological advancements, they not only stay relevant in their fields but also contribute to the growth of the nation's economy.
Courses for Skill Development :
Engineers, like all professionals, must constantly adapt to emerging technologies and evolving industry demands as well as better their Communication, LinkedIn, and resume skills. Effective communication skills are vital in the engineering profession, as engineers often collaborate with multidisciplinary teams and need to convey complex ideas clearly.
Engineer's Day underscores the importance of upskilling in the engineering profession, adapting to evolving technologies, and honing communication, LinkedIn, and resume skills. Effective communication is crucial for collaboration in multidisciplinary teams, with specialized courses enhancing technical information conveyance. LinkedIn courses provide industry insights and networking opportunities, optimizing professional growth through valuable connections and learning resources. Resume courses aid engineers in crafting compelling resumes to spotlight their expertise and qualifications, bolstering their career prospects.
Online ed-tech platforms like Coding Ninjas, Think School, Novatr, etc. offer courses on upskilling that can help an engineer learn and pave a new future for the nation, for upskilling is the pathway to shift India from a service-oriented nation to a product-driven global tech hub, thereby creating sustainable and impactful technology for the world.
Last updated on 15 Sep 2023
15:31 PM