Popular Job Areas in Aviation Sector: Roles, skills and salary
Posted on 18 Nov 2022
11:13 AM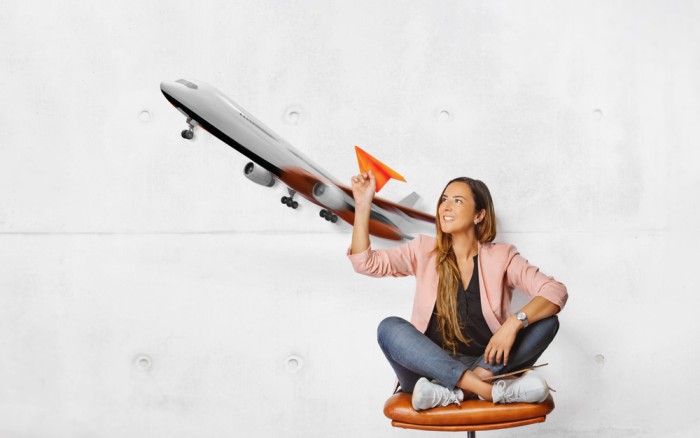 Shutterstock
Summary
Aviation safety, Aircraft maintenance management, air transport and airport operations are some of the areas that fall under the airport management
ISRO, Defence Ministry, Aeronautical laboratories, Hindustan Aeronautical Limited (HAL), Airport Authority of India (AAI) are some of the departments that take recruitments from this sector
When you plan to pursue a career in aviation, you can take a look at multiple managerial sectors under which there are opportunities for numerous job roles. As someone aspiring to these positions, having the right set of skills and experience can help you to land the right job role. Let's look into some of the key areas under this sector and also the key job roles of that particular sector.
Airport Management:
The main person under this sector is the Airport Manager. They oversee the regular operations at the airport and keep everything at check which includes supervising the staff as well. Precisely, they are the decision and policy-makers of the entire airport departments.
Roles & Responsibilities:
In-charge of all activities and personnel at the airport
Responsible for day to day of the Airport's staff, business and airfield operations
Preparing reports and annual budget for airport operations
Airport Managers are paid quite well. They have an average salary of Rs 5 -10 LPA and ofcourse with experience the pay package increases.
There can also be a number of other opportunities that one can get in this area. Aviation safety, Aircraft maintenance management, air transport and airport operations are some of the areas that fall under the airport management.
Skills Required:
Effective interpersonal communication
Calm leadership
Handle tight deadlines
Team building and handling
2. Air Traffic Control
Air traffic controllers or called as ATC Officers (ATCO's) are people trained to maintain the safe, orderly flow of air traffic in the global air traffic control system. They are essential to the efficiency of airports and the airline industry. Pilots need active support and are in constant touch with the air traffic controllers to fly safely. Any weather disturbances or calamities, ATC needs to be quick in guiding the pilots and must keep them posted.
Skills Required:
Possess specialized software knowledge
Effective team working
Problem solver and good coordination
ISRO, Defence Ministry, Aeronautical laboratories, Hindustan Aeronautical Limited (HAL), Airport Authority of India (AAI) are some of the departments that take recruitments from this sector.
Pay Scale in this sector varies considerably depending on one's qualification, experience and the type of aircraft they work for. The initial pay scale of Junior Executive ATC is around Rs 4.8 LPA. With years of experience it can go upto Rs 16-18 LPA.
3. Fueling Management:
On ground refueling is a very critical part of the fueling management. Upon the successful parking of an aircraft, either at the airport terminal ramp or at a remote stand, an aircraft fueler is dispatched to the aircraft to get started. Flight Mechanics are responsible for ensuring the safety precautions just prior the fueling process.
Aircraft refuellers, semi-trailer aircraft refuellers, road tankers, loading tailgates, cooling units, axles, mineral oil pumps are some of the equipment used for refueling.
Roles & Responsibilities:
Perform quality control checks on aircraft related machinery and equipment.
Defueling aircraft from time to time needs to be taken care of as well and that is also one of the responsibilities of an aircraft fueler.
Analyse and prepare budget of airline fuel and keep an eye on the oil market as well.
Responsible to manage the maintenance of fuel facility- tanks, pumps, refuellers, etc.
Skills Required:
Good interpersonal skills
Teamwork
Problem solver
Physical fitness
The average salary of people working under this domain ranges from 7-8 LPA
4. Freight & Cargo Management
An Air Freight Manager is the key person under the Freight and Cargo Management who handles and oversees if the correct procedures are being followed while loading, storing and unloading of goods from cargo flights. The post is also mentioned as Air Cargo Manager. Continuous coordination with the team is mandatory for air freight managers in order to ensure the timely delivery of cargo and goods.
The Air Cargo department or the Freight and Cargo Management particularly involves a variety of sub-departments. One can progress up to the level of Senior Freight Forwarder or Senior Export Administrator from being an Air Freight or Shipping Manager. The various types of job roles offered under this section are:
Senior General Air Freight Manager
General Air Freight Manager
Freight Forwarding Manager
Assistant Air Freight Manager
Roles & Responsibilities:
Create and strategise business plans and look into the efficiency of operations to ensure maximum profit
Ensure the cargo is delivered in time and in proper condition to the client
Maintain database of the cargo being delivered
Skills Required:
Should have good knowledge of Geography
Time management
Teamwork
Problem solver
The salary structure under this department ranges from Rs 2-25 LPA and the annual average salary is 7-8 LPA
Last updated on 22 Nov 2022
16:35 PM