CAT 2023
Cracking CAT 2023: What to Expect and How to Prepare
Posted on 08 Nov 2023
11:04 AM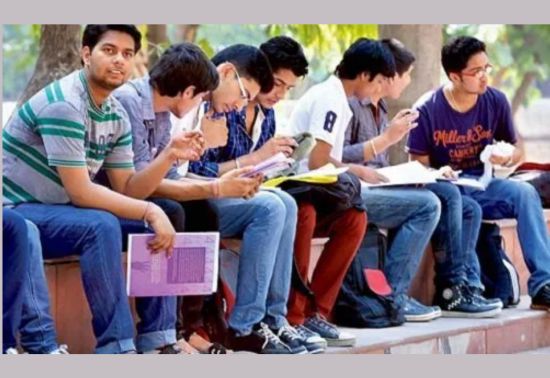 Summary
With the clock ticking, time management becomes critical. Allocate specific time slots for each section and adhere to them during your preparation
Remember, CAT is not just an exam; it's an opportunity to showcase your potential, problem-solving skills, and leadership qualities
With only a couple of weeks remaining until CAT 2023, the excitement and anxiety among MBA aspirants are palpable. As a CAT faculty member and product head, I understand the urgency and the need for a focused approach. The article focuses on insights into what you can expect in CAT 2023 and how to prepare effectively with the limited time left.
1. Expect an Evolving Exam Pattern
While CAT typically undergoes changes in its exam pattern, there may not be any major surprises in the final 20 odd days to go. However, stay updated with any last-minute announcements from the official CAT website.
2. Manage Your Time Wisely
With the clock ticking, time management becomes critical. Allocate specific time slots for each section and adhere to them during your preparation. Practice solving questions under timed conditions to simulate the actual exam experience.
3. Intensive Reading Practice
In the VARC section, expect an emphasis on reading comprehension. With limited time, immerse yourself in reading diverse topics and practice summarizing and extracting key information swiftly. Develop your ability to identify the main ideas and details in passages.
4. Master Data Interpretation and Logical Reasoning
The DILR section can be tricky, but with strategic practice, you can excel. Focus on solving puzzles, charts, and logic-based questions. Look for patterns and common problem-solving techniques. Practice is key to mastering this section.
5. Strengthen Your Quantitative Abilities
In the QA section, a strong foundation in mathematical concepts is crucial. Focus on brushing up on arithmetic, algebra, geometry, and number theory. Solve a variety of questions to cover different topics and question types.
Also Read: How to avoid last minutes mistakes while preparing for CAT 2023
6. Make the Most of Mock Tests
With limited time, your mock tests become even more critical. Take as many full-length mock tests as you can to assess your readiness. Analyze your performance and pinpoint areas that need improvement. Mock tests provide the most realistic simulation of the actual exam.
7. Speed and Accuracy
With limited preparation time in hand, it's essential to strike a balance between speed and accuracy. Train yourself to solve questions quickly, but don't compromise on accuracy. The right answer matters more than the speed at which you answer.
8. Mindset and Self-Care
As the D-day approaches, your mental and physical well-being is of utmost importance. Maintain a positive mindset and ensure you get enough rest. A healthy diet and regular exercise can help keep your stress levels in check.
9. Execute a Revision Strategy
In these last few days, focus on revising the topics you've already covered. Review your notes and revisit your weak areas. This is not the time to start new topics but to consolidate your existing knowledge.
As the final few days fly by for CAT 2023, it's essential to stay disciplined, focused, and motivated. Every minute counts, so make the most of your time and resources. Remember, CAT is not just an exam; it's an opportunity to showcase your potential, problem-solving skills, and leadership qualities. Use it as a stepping stone to your future success in the world of business and management.
Keep your goal in sight, maintain a positive mindset, and push through this final stretch. CAT 2023 is your gateway to a bright future in the world of management. Best of luck, and may you excel in the upcoming CAT exam!
The article is authored by Sathyanarayanan KS, Faculty & Product Head – CAT, T.I.M.E. Chennai.
Last updated on 08 Nov 2023
11:04 AM