Rifle Shooting
Way of a shooting star 
Posted on 03 Oct 2023
06:23 AM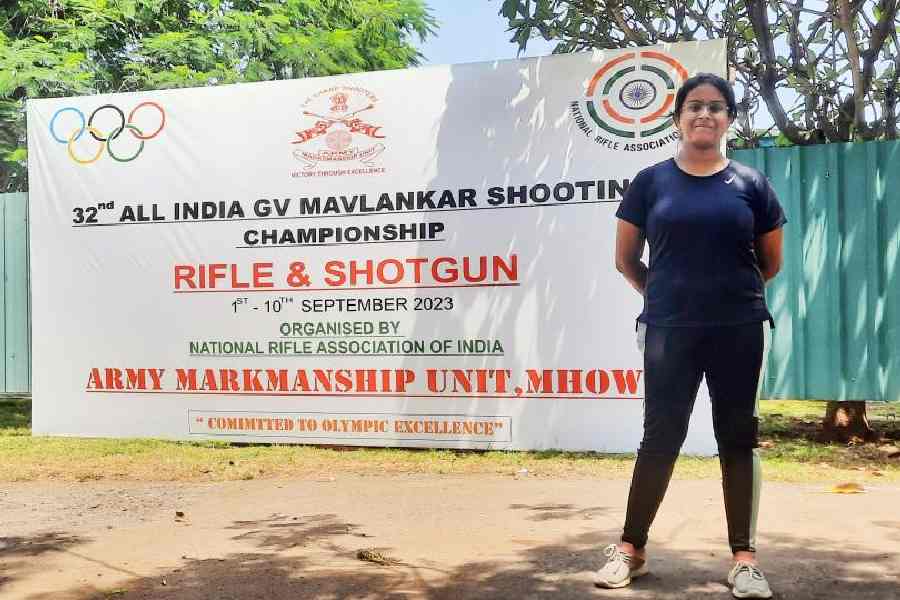 Bengal's Aaradhya Biswas, 14, bagged a silver medal at the recently concluded 32nd All India G.V. Mavalankar Shooting Championship in Indore, Madhya Pradesh. This was a major win for the Class IX student of Future Campus School in Sonarpur who nearly lost the chance at shooting the .22 sporting rifle, her weapon of choice since she was 10. The South Calcutta Rifle Club at Rabindra Sarobar Stadium was unwilling to grant her a membership as, the secretary pointed out reasonably, the backthrust of the .22 is powerful enough to shatter the child's collarbone. Besides, the fee was a little too much for her father Bipul Biswas, a small trader.
At the Police Training School in Calcutta, however, Aaradhya hit the bull's eye in all five attempts and the impressed authorities admitted her as a life member even though she would not be eligible to get a licence for such a heavy rifle until she was 18. Fortunately, father and daughter met shooter Suman Mondal who readily agreed to train her and offer his gun for practice and to compete in tournaments. Meanwhile, the pandemic arrived and stopped Aaradhya from practising for two years.
Despite these hurdles, in her first competition last August — 55th West Bengal State Shooting Championship — Aaradhya bagged a gold in the 50-metre open sight Junior Women's group in Asansol and qualified for the national championship held at Indore. In the national meet, she competed with senior competitors — some of them over 40 — and bagged the silver medal. Now she is eyeing international meets, including the Olympics, where she wishes to represent India. That is definitely going to be an uphill task as she will not only need to acquire an arms licence but also a "peep sight" for her rifle, which is used to aim. Here's wishing her luck.
Therapy breakthrough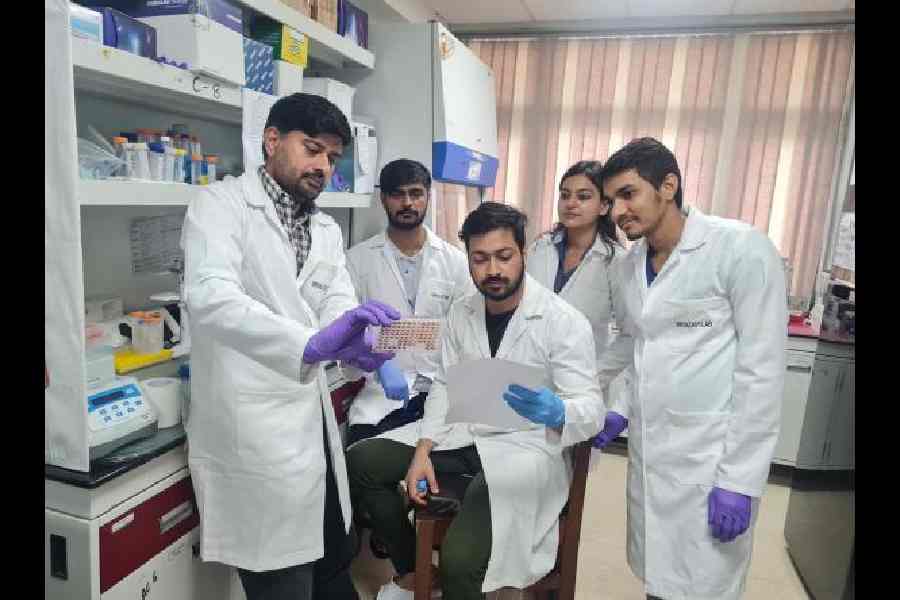 Researchers from the Indian Institute of Science Education and Research in Bhopal (IISER Bhopal) have identified a specific circular RNA (circRNA) called ciTRAN, which plays a crucial role in the multiplication of the AIDS-causing HIV-1 virus within the human body. The research shows how ciTRAN helps the process of copying genetic information from the virus, essentially helping the virus multiply more efficiently.
The study, led by Ajit Chande from the Department of Biological Sciences, IISER Bhopal, has been published in Science Advances. The paper was co-authored by Vipin Bhardwaj, Aman Singh, Aditi Choudhary, Rishikesh Dalavi, Lalchhanhima Ralte, Richard Chawngthu, Nachimuthu Senthilkumar and Nagarjun Vijay.
The RNA or Ribonucleic acid is a molecule in living cells that carries genetic information and helps in the production of proteins. RNAs are in general like a straight chain but one form of RNA called circRNA forms a closed loop. The circRNA plays a pivotal role in regulating gene expression.
Last updated on 03 Oct 2023
06:24 AM