Scholarship 2022
Scholarship Programmes To Apply for in September 2022
Posted on 13 Aug 2022
10:01 AM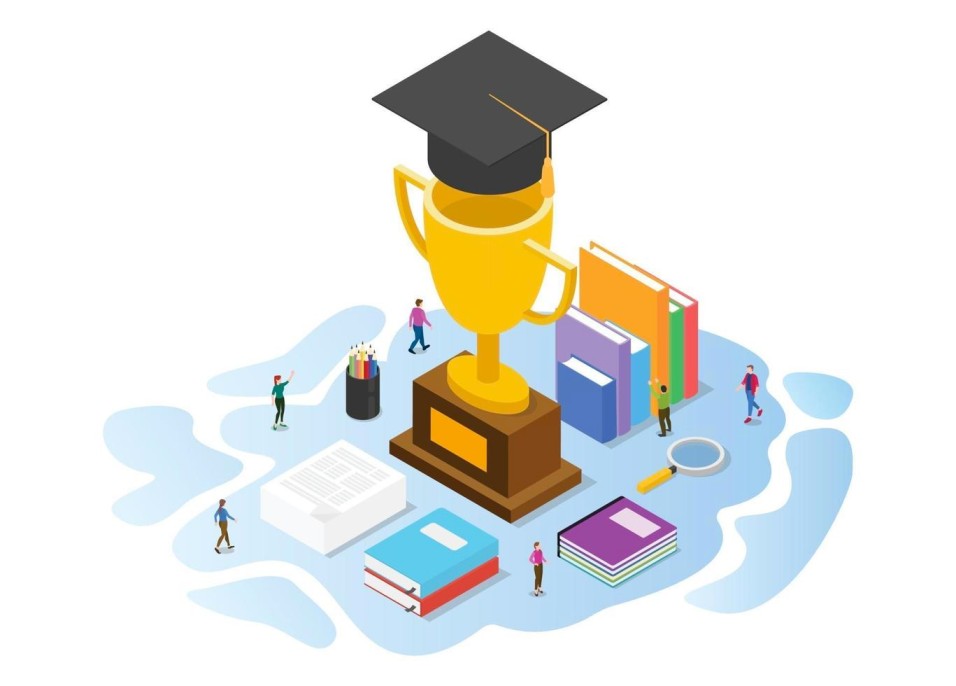 Freepik
Summary
There are a number of scholarship options available to students pursuing education in India
Saksham Cash Reward Scholarship, Santoor, and Begum Hazrat Mahal are some of the scholarships available to apply for in September'22
Every year, a number of different organisations, charitable, non-profits, government or private, offer a range of scholarships specially meant for Indian students who find it difficult to afford education. They can have various eligibility requirements, the foremost being merit. They also come in two different forms - either a lump sum one-time payment or payment every semester or academic year, which is renewable based on certain conditions. Scholarships, unlike student loans, do not have to be returned, which significantly reduces the burden on student and their family.
Scholarships Available In September 2022
Many student scholarships were launched in India during the pandemic to assist children and youth who had lost their parents or the family's primary earning members. Other scholarships have been around for many years and continue to brighten the lives of deserving students. We have compiled a list of scholarship programmes in India with application deadlines in September 2022.
Inlak Research & Travel Grant
The Inlaks Research & Travel Grant helps registered PhD students at Indian universities travel overseas for brief periods of time and visit other institutions to gather information, use facilities, and speak with experts. At the time of application, candidates must have been enrolled as a PhD student at an Indian university for at least two but no more than three years. The grant is exclusively awarded in disciplines relating to the humanities and social sciences.
The Last Date To Apply is 2 September 2022
KILLAM Doctoral Scholarship offered by the University of British Columbia
At UBC, the Killam Doctoral Scholarships are the most distinguished grants offered to graduate students. 15 or 20 best doctoral applicants who compete for Affiliated Fellowships receive grants each year. The Killam Doctoral Scholarship currently offers a $30,000 yearly stipend for two years along with a $2,000 grant to travel for research-related purposes over the scholarship's 24-month period. Applicants must have finished their PhD studies in less than 24 months as on the scholarship's commencement date in order to be eligible to apply for support through the Killam Doctoral Scholarship.
The Last Date To Apply is 13 September 2022
Santoor Scholarship
An initiative of Wipro Consumer Care and Wipro Cares is the Santoor Scholarship programme. The initiative aims to provide financial assistance to girls from low-income households who want to continue their education beyond grade 12, in college. Till they finish their programme of study, the students will get Rs. 24,000 annually. The scholarship can be used by students to pay for their tuition and other related costs. Candidates who have finished their 10th or 12th and are enrolled in an undergraduate programme are eligible to apply.
The Last Date To Apply is 15 September 2022
Begum Hazrat Mahal National Scholarship
The "Begum Hazrat Mahal National Scholarship" Programme is for Deserving Minority Community Girl Students. The cost of paying school or college fees, buying needed textbooks for the course, buying stationery or other course-related equipment, and paying board and lodging costs will all be considered in the scholarship. Scholarships will be awarded are of Rs. 5000 for grades IX and X and Rs. 6000 for grades XI and XII.
The Last Date To Apply is 30 September 2022
Pre Matric Scholarship for Minorities
The pre-matriculation scholarship aims to encourage parents from minority communities to take their school-age children to school by easing the financial burden of schooling. The scholarship would be provided for students in India from class I to class X at a government or private school. Scholarships will be offered to students who received at least 50% in their last final exams and whose yearly income from all sources does not exceed Rs. 1.00 lakh.
The Last Date To Apply is 30 September 2022
Pre Matric Scholarship for Disable Students
The Department of Empowerment of Persons with Disabilities seeks applications for the "Pre Matric Scholarship for Students with Disabilities." Scholarships under this plan will be accessible to students in classes IX and X. She or he must be a regular, full-time student in class IX or X at a Government School or a school recognised by the Government or the Central / State Board of Secondary Education.
The Last Date To Apply is 30 September 2022
SAKSHAM Cash Reward Scholarship
The SAKSHAM Cash Reward is a scholarship that is awarded to meritorious students who have cleared the qualifying exam with a certain percentage. The qualifying examination is conducted by the Medhavi National Scholarship Scheme under the Human Resources & Development Mission (HRDM) as part of the digital India agenda. Indian citizens between the ages of 16 and 40, who have completed matriculation (10th grade) or higher education—such as an intermediate (12th grade), graduate degree, etc.—can apply for this exam. Registrations for 2022 are open for all genders and categories of Indian nationality. It is important to note that candidates must register for the examination on the official Medhavi application.
The Last Date To Apply is 30 September 2022
No matter whether you are in high school or college, receiving a scholarship is a significant achievement. Therefore, if you're seeking a scholarship, head over to the applications that are relevant to you and submit them by the deadline.
Last updated on 13 Aug 2022
10:06 AM