Scholarship 2022
Scholarship Programmes To Apply for in November 2022
Posted on 01 Oct 2022
13:13 PM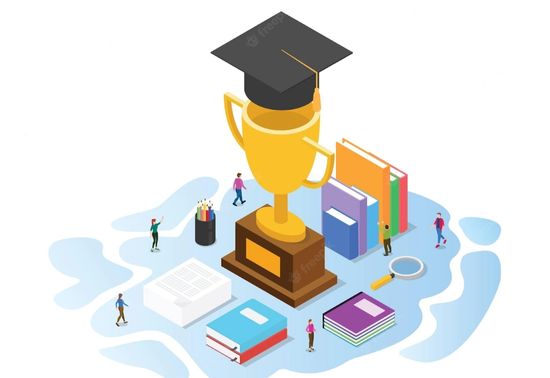 Summary
There are a number of scholarship options available to students pursuing education in India
Chevening, SWISS Government, and Ericsson Empowering Girl are some of the scholarships available to apply for in November'22
Every month Edugraph brings you a list of scholarships for high school and higher education courses that Indian students can apply for. The monthly list consists of those scholarships that have their last date in the upcoming month.
This month's list brings you 5 separate scholarships, all having an application deadline in November 2022. So if you are looking at scholarships, read on to see which ones you could go ahead and apply to. And if you know someone else who might need to see this, be sure to share the article with them!
So here goes…
Scholarships Available In November 2022
Scholarships are given out as a philanthropic endeavor to support and encourage meritorious students, particularly those who may not be able to fund their studies without financial assistance. Here is a list of scholarship opportunities in India that have their application deadlines in November 2022.
1. Chevening Scholarships For Indian Students
The international Chevening scholarship programme is run by the UK government. They provide scholarships for one-year master's degree studies in the UK, which are entirely sponsored by the Foreign, Commonwealth, and Development Office and their partner organisations. Being chosen comes with a host of advantages, including complete support with tuition fees, access to some of the best educational options available anywhere, special networking possibilities, and the chance to see the rich diversity of the UK's cultures.
The Last Date To Apply is 1 November 2022.
2. Ericsson Empowering Girl Scholarship
Meritorious female students enrolled in second-year engineering (IT/CS) or MBA programmes from any part of India are invited to apply for this scholarship. The scholarship is intended to assist deserving female students from disadvantaged socioeconomic groups. Candidates must have obtained at least a 6.5 GPA or equivalent marks on their previous final exam. The applicant's annual household income from all sources cannot exceed INR 6,00,000.
The Last Date To Apply is 7 November 2022.
3. SWISS Government Excellence Scholarship
The Swiss Government Excellence Scholarships are established for young, competitive, and highly motivated researchers who have completed their postgraduate education. Candidates, aided by these scholarships, will be able to conduct research in areas where Swiss universities are particularly active. Each nation has its own selection of scholarships. The candidate's country of origin(citizenship) is where applications must be submitted. Each applicant for a Swiss Government Excellence Scholarship must send their application to the designated contact (often the Swiss Embassy) in their home country.
The Last Date To Apply is 11 November 2022.
4. AICTE PG GATE/GPAT/CEED Scholarship
The AICTE PG GATE/GPAT/CEED Scholarships are available to first-year students of the academic year 2022–23 who have secured a seat in any AICTE approved Institutes/Programs viz. M.E./M.Tech./M.Pharm./M.Arch./M.Des. They must have received qualifying marks with a valid GATE/GPAT/CEED score card. Eligible candidates can apply online for the Post Graduate Scholarship.
The Last Date To Apply is 30 November 2022.
5. ReachIvy Scholarship
This is not a scholarship to cover the applicant's college tuition, fees, or other costs. This is for students who haven't yet applied but would like to use ReachIvy's services to assist them to get accepted into prestigious colleges.
Students wishing to enrol in top-tier international universities are given free support through the ReachIvy Scholarship. The Mentorship Scholarship, which includes two individual counselling sessions, is available for up to 10 applicants. The Application Scholarship is also available. Additionally, applicants must submit a 500-word essay on "What do you dream about? How would attending college abroad help you achieve your dreams?" to be eligible.
The Last Date To Apply is 30 November 2022.
Getting a scholarship is a big accomplishment whether you are in high school or college. So, if you're looking for a scholarship, send the necessary applications by the deadline!
Last updated on 01 Oct 2022
13:17 PM