scholarship
Scholarship Programmes To Apply for in December 2022
Posted on 01 Nov 2022
13:38 PM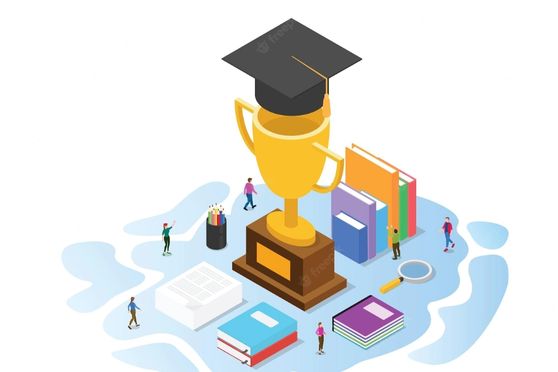 freepik
Summary
There are a number of scholarship options available to students pursuing education in India
Vahani, Keep India Smiling, and Albert Einstein International Scholarship are some of the scholarships available to apply for in December'22
Every month Edugraph brings you a list of scholarships for high school and higher education courses that Indian students can apply for. The monthly list consists of those scholarships that have their last date in the upcoming month.
This month's list brings you 6 separate scholarships, all having an application deadline in December 2022. So if you are looking at scholarships, read on to see which ones you could go ahead and apply to. And if you know someone else who might need to see this, be sure to share the article with them!
So here goes…
Scholarships Available In December 2022
Scholarships are given out as a philanthropic endeavor to support and encourage meritorious students, particularly those who may not be able to fund their studies without financial assistance. Here is a list of scholarship opportunities in India that have their application deadlines in December 2022.
Vahani Scholarship
An organisation with a charitable mission called Vahani Scholarship Trust works to improve the educational opportunities and prospects for students in India who come from disadvantaged families. With possibilities for internships, career counselling, English classes, and specially designed seminars for skill-building, creativity, and cultural awareness, Vahani strives for a holistic approach to education.
Nearly 50 class XII students who received a grade of over 85% in class XI and with a family income of less than 2 lac annually are eligible to apply.
The Last Date To Apply is 1 December 2022.
SOF Girl Child Scholarship
Girls from the economically disadvantaged segments are to receive financial aid from The Science Olympiad Foundation Girl Child Scholarship Scheme (SOF GCSS) in order to finish their studies. A scholarship for education worth Rs. 5000 will be given to 300 deserving females for a full year of study. The list of candidates for the GCSS programme will be chosen through school recommendations.
The girl being nominated must be enrolled in a recognized Indian school (classes 1 to 10). She must have received an overall grade in the prior class of at least 60%.
The Last Date To Apply is 31 December 2022.
Geddes Scholarship for Town Planning & Architecture
Students studying planning and architecture as well as young professionals are encouraged to apply for the Sanskriti Foundation's annual Geddes Scholarship to learn about the technique and guiding principles of Geddes town planning. The research seeks to increase awareness of and comprehension of Patrick Geddes' town planning principles. Young planners and architects will get the chance to learn about Geddes' guiding idea of "place, work, and folk" through this scholarship.
Only Indian citizens between the ages of 20 and 30 are eligible for the scholarship. The candidate must be a planning or architectural graduate, postgraduate, or research student, as well as a young working professional, from a recognized university or institution. The applicants may be a single person or a group of several people.
The scholarship will run for six months. Rs. 45,000 scholarship will be awarded in two phases: the first instalment at the start of the scholarship and the second instalment following the submission of the final project report.
The Last Date To Apply is 31 December 2022.
Keep India Smiling Foundational Scholarship Programme
Young students are given the chance to pursue their academic and career goals by Colgate-Palmolive (India) Ltd. by providing them scholarships for higher education. This scholarship programme strives to offer a solid base of support to people who are deserving and meritorious but who may lack the resources to achieve their ambitions.
There are three 3 different categories of scholarships: for class 11 students with an annual amount of INR 20,000 for 2 years, for college students with an annual amount of INR 30,000 for 3 years and for working professionals with an annual amount of INR 30,000 for 4 years.
All applicants must have a family income of less than INR 5 lakhs annually.
The Last Date To Apply is 31 December 2022.
Albert Einstein International Scholarship
The All India Council for Technical Skill Creation (AICTSD) is collaborating with business professionals to promote a national academic institutional agenda for the advancement of technical skills and the development of technological leaders. As part of its aim to develop leaders from the student and professional communities across the Nation and the World, AICTSD conducts the "Albert Einstein International Scholarship Entrance Test."
The eligibility criteria for the scholarship include the following: School or College Students; Professionals up to the age of 28 may apply; and only candidates from the following continents may apply: Asia, Europe, Australia, North America, and South America.
The Last Date To Apply is 31 December 2022.
SOF Defence Services Academician Scholarship
The Science Olympiad Foundation Defence Services Academician Scholarship (SOF DSAS) 2022–2023 honours students from families in the Defense Services or Internal Security for their academic success. A monetary award/scholarship of Rs 5000 each and a trophy will be given to up to 260 academically outstanding students.
The Last Date To Apply is 31 December 2022.
Getting a scholarship is a big accomplishment whether you are in high school or college. So, if you're looking for a scholarship, send the necessary applications by the deadline!
Last updated on 01 Nov 2022
13:38 PM