IIT
Researchers at IIT Roorkee design breath-based cancer detector
Posted on 19 Oct 2022
11:50 AM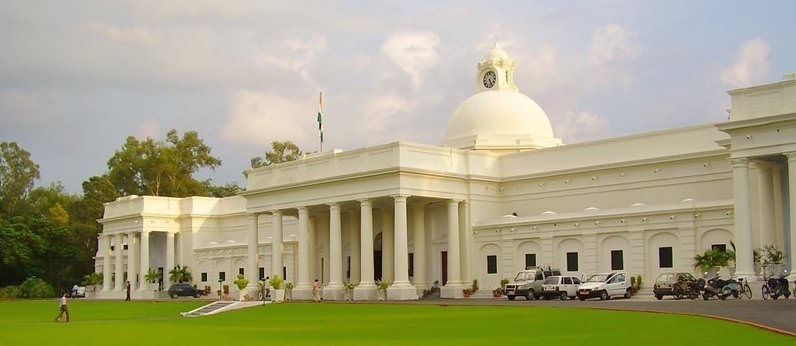 IIT Roorkee
Summary
The BLO detector will become a vital instrument for screening the population and identifying people susceptible to breast, lung or oral cancer
The detector has undergone an initial clinical test at Cancer Research Institute in Dehradun with a sensitivity and specificity of 96.11 per cent and 94.67 per cent respectively
The Indian Institute of Technology (IIT), Roorkee have developed an easy-to-use breath-based cancer detector (BLO detector) which works on principles of colorimetry i.e being able to detect breast, lung and oral cancer.
The BLO detector will become a vital instrument for screening the population and identifying people susceptible to breast, lung or oral cancer. A positive result can lead to early diagnosis and treatment and therefore, can increase the survival rate of cancer patients. The detector has undergone an initial clinical test at Cancer Research Institute in Dehradun with a sensitivity and specificity of 96.11 per cent and 94.67 per cent respectively.
The device is a simple breast-lung-oral cancer screening device where a person is required to blow into the device. Immediately after the test, one can match the colour of the substrate with the colour codes provided to understand the chances of having any of the three types of cancer.
IIT Roorkee has signed a technology transfer with Tata Steel's new materials business headed by Debashish Bhattacharjee. The new materials business under Tata Steel focuses on developing indigenous solutions and reducing import dependency in various sectors, including health technology. IIT Roorkee will also be working with the company on a new project in the future.
IIT Roorkee acting director ML Sharma said, "The earlier the cancer is detected, the more are the chances of full recovery. Where cancer detection in today's world is becoming costly, I am humbled to know that this technology transfer will bear fruits for people who suffer from cancer and go on without detection."
Last updated on 19 Oct 2022
11:50 AM