School fees
Fee cloud on minority schools
Posted on 09 Aug 2023
08:21 AM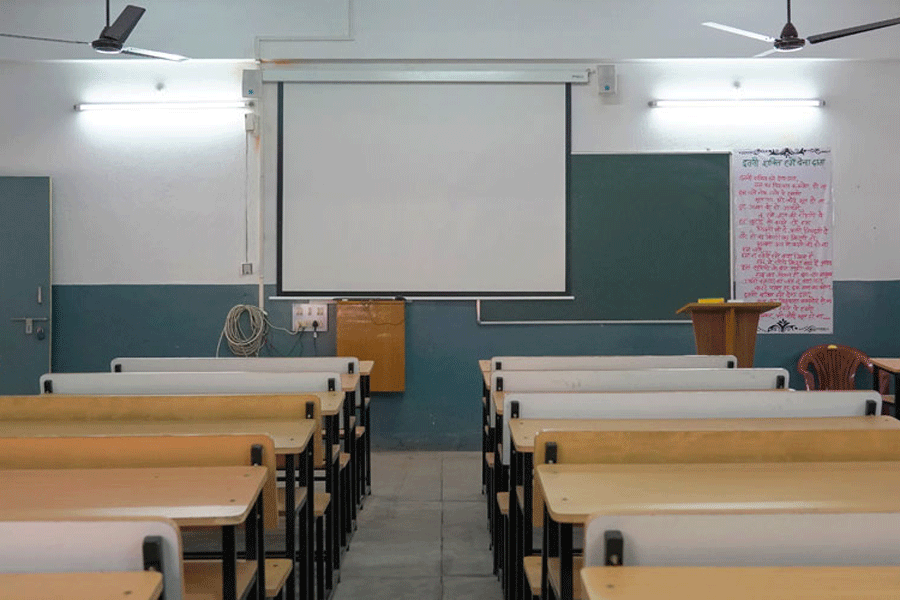 Representational image File image
Summary
The school education department to study statute to decide on panel ambit
The school education department will go through constitutional provisions before deciding whether minority institutions should be brought within the ambit of the proposed commission that will decide the fees for private schools, a senior official said on Tuesday.
The state government on Monday took a step towards setting up the commission that would be empowered to determine the fees to be charged by private schools.
The West Bengal Private Schools Regulatory Bill, 2022, has been cleared by
the state cabinet and will be placed in the Assembly for approval.
Education minister Bratya Basu said at a programme on Tuesday that the government has decided to constitute the commission as his department and the chief minister have received complaints of "erratic fee hike" against private schools.
The commission, he said, will come up with guidelines" on fee-related issues.
Many wondered whether the proposed commission could interfere with the
fee structure of the institutions run by minority communities, which enjoy the right
to establish and administer educational institutions under Article 30(i) of the Constitution.
The article also bestows on minorities the right to open institutions for cultural, linguistic and religious protection.
When The Telegraph asked the senior official in the education department whether the commission would be empowered to decide on the fee structure of the schools run by minority communities, he said: "We have to check the constitutional provisions. If fees are hiked exponentially, the public interest at large suffers and the commission will want to contain this."
Another official said on Monday the commission would place the private schools in various categories based on their expenditure statements and infrastructure before deciding on their fee structures.
Many of the premier educational institutions in Calcutta are run by the Church.
Minister Basu said: "There are complaints of unnecessary fee hike. The commission will look into such complaints. We have seen what the West Bengal Clinical Establishment Regulatory Commission does with... respect to private nursing homes. We are not against the idea of an institute making profits. But it should not be about profit only."
He added: "There is a need to come up with guidelines with respect to private schools and the state government is working on this. The commission would be neutral in its approach."
The clinical establishment regulatory commission's authority and ambit have been challenged in court by private hospitals.
Steep hikes in fees and high fees even at a time physical classes were suspended because of the Covid pandemic had triggered an uproar. Parents, struggling to keep their jobs or their businesses running, had complained bitterly then.
Last updated on 09 Aug 2023
08:21 AM