Presidency University organises Orientation Programme for Civil Service Aspirants
Posted on 08 Feb 2023
15:55 PM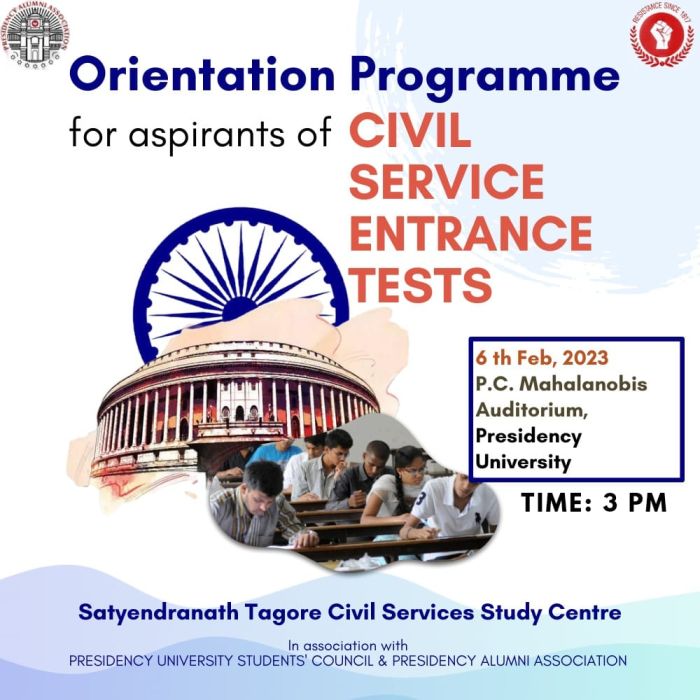 Presidency University
Summary
The session went on for one hour thirty minutes and 155 students across departments such as Political Science, History, Sociology, English, Economics, Bengali and Statistics participated in the Orientation Programme
Speakers associated with Satyendranath Tagore Civil Services Study Centre were present in this interactive session
The Presidency University Students' Council, in association with Presidency Alumni Association, organised an Orientation Programme for aspirants of Civil Service Examinations on 6 February 2023 from 3 pm at A. K. Basak Auditorium, Presidency University. Speakers associated with Satyendranath Tagore Civil Services Study Centre were present in this interactive session.
The Satyendra Nath Tagore Civil Services Study Centres is an initiative of the Govt. of West Bengal to provide good quality, subsidised coaching for UPSC Civil Services Examination (CSE) to the students from West Bengal aspiring to appear for IAS, IPS, IFS, IRS and other allied services examinations.
Eminent panelists who delivered lectures and discussed pertinent questions with the students were Prof. Jyotirmoy Palchaudhuri( former Vice Chancellor, Vidyasagar University), Prasad Ranjan Ray.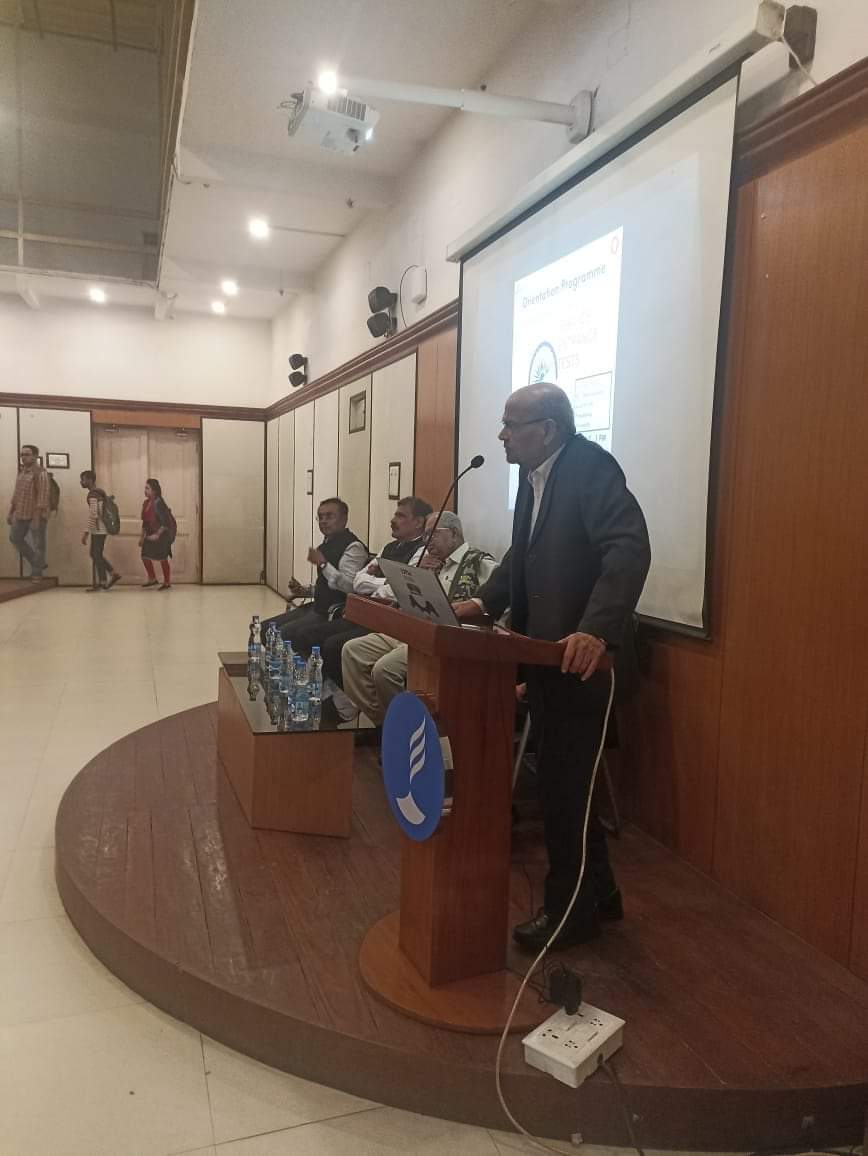 (Former Additional Chief Secretary of the Government of West Bengal and former Chairman of the West Bengal Electricity Regulatory Commission), Surajit Kar Purkayastha (Ex Police Commissioner of Kolkata from 2013-2016, the Director General of Police from 2016-2018, and the 1st State Security Advisor from 2018 to 2021.), Kaushik Saha (IAS and Director of the West Bengal Agri Marketing Corporation Limited).
The session went on for one hour thirty minutes and 155 students across departments such as Political Science, History, Sociology, English, Economics, Bengali and Statistics participated in the Orientation Programme.
Last updated on 08 Feb 2023
15:55 PM