Vaccination drive
Sushila Birla Girls' School and Birla High School jointly organise vaccination camp
Posted on 12 Jan 2022
14:18 PM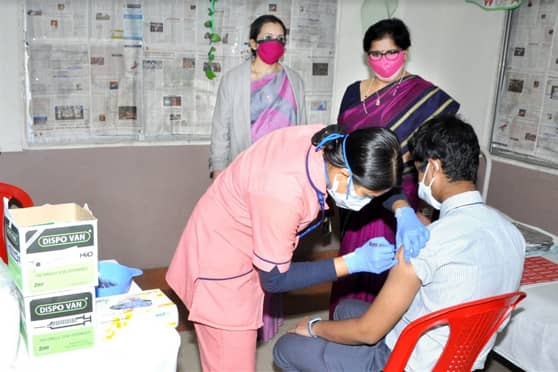 A student gets his first dose at a joint vaccination camp organised by Birla High School and Sushila Birla Girls' School as Koeli Dey (left), principal of Sushila Birla, and Loveleen Saigal, principal of Birla High, look on.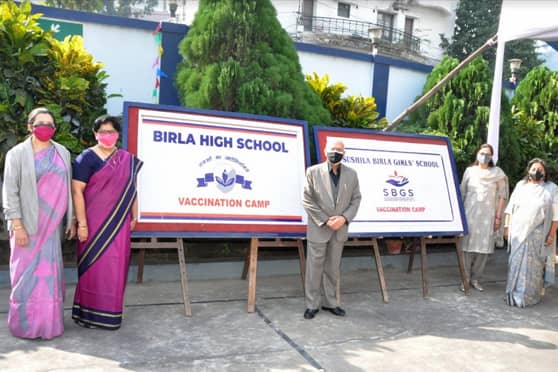 The vaccination camp was organised in collaboration with Belle Vue Clinic. Pradip Tandon (centre), the CEO of Belle Vue, paid a visit.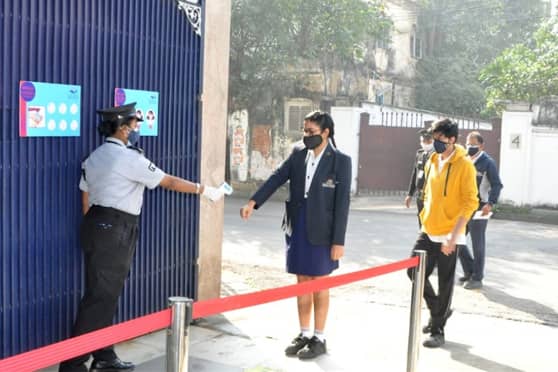 Students maintain distance and get their temperature checked before entering the campus.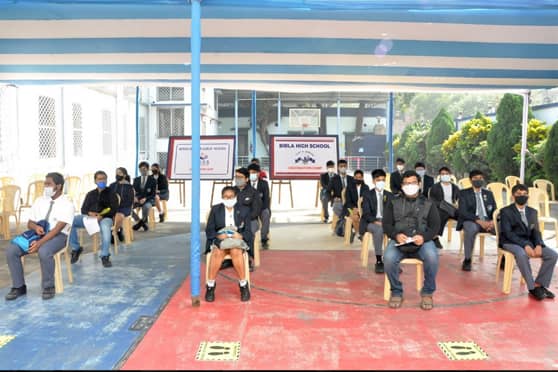 Students of Classes X and XII of both the schools wait in the basketball court for their turn. The next vaccination drive for classes IX and XI is scheduled on January 14.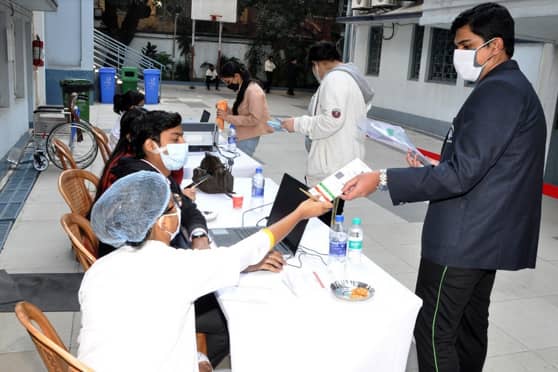 A student of Birla High School gets his Aadhaar Card checked before vaccination.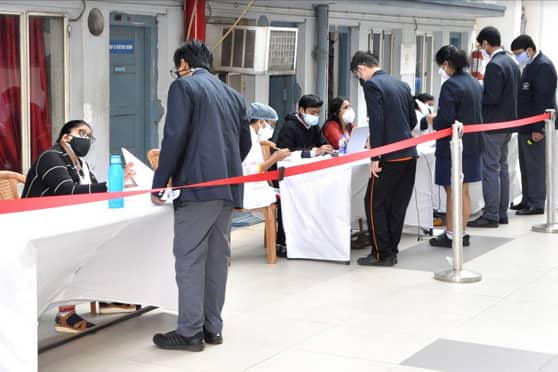 Separate counters made for smooth functioning. Teaching and administrative staff worked hand in hand with the medical team.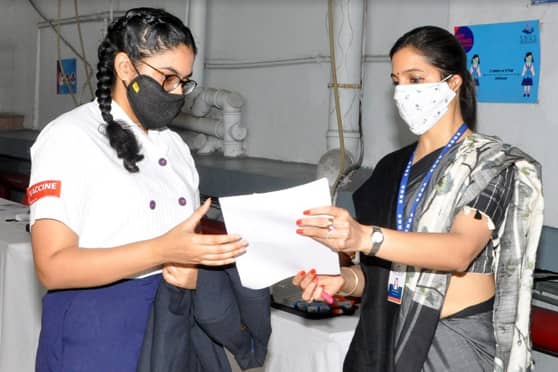 A student receives the vaccination certificate. After vaccination, students were under medical observation for 30 minutes.
Last updated on 12 Jan 2022
14:18 PM