The Iskcon will throw open on Thursday the world's largest pujari seva on a single-floor facility spread over 2.5 acres at the Temple of the Vedic Planetarium at Mayapur in Nadia.
Devotees from over 77 countries are expected to attend the inaugural ceremony that will also mark the countdown to the opening of the Vedic planetarium, the Iskcon's flagship Rs 700-crore project slated to be completed in March 2022.
"This is going to be the largest floor for worship and other seva facilities in the world," Iskcon spokesperson Subroto Das said.
The huge floor of the "seva facilities" is fitted with over 20 specially-designed rooms for worship, cooking prasad, stitching deities' attire, training priests from across the world and rendering several other seva services.
The architectural pattern of the centrally air-conditioned and CCTV-monitored seva facility is a viewer's pleasure. It is made with marble stones brought from Bolivia and France and specially-designed glass-fibre-reinforced gypsum.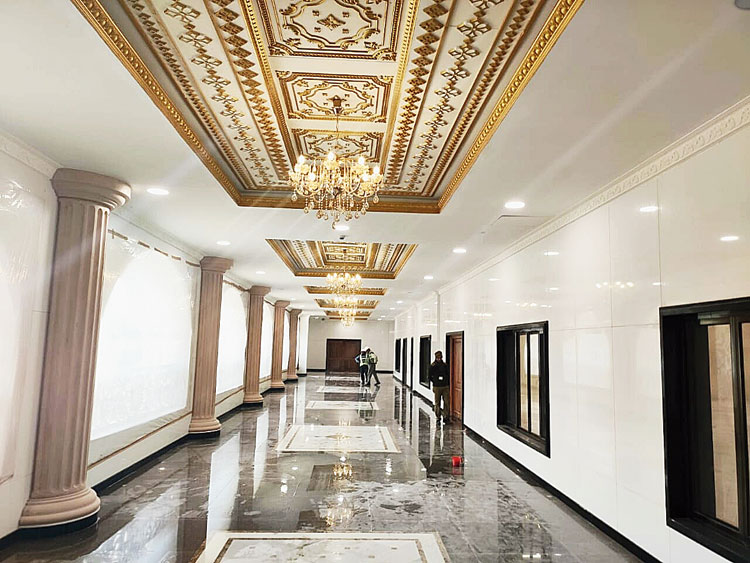 Some portions of the pujari seva's interior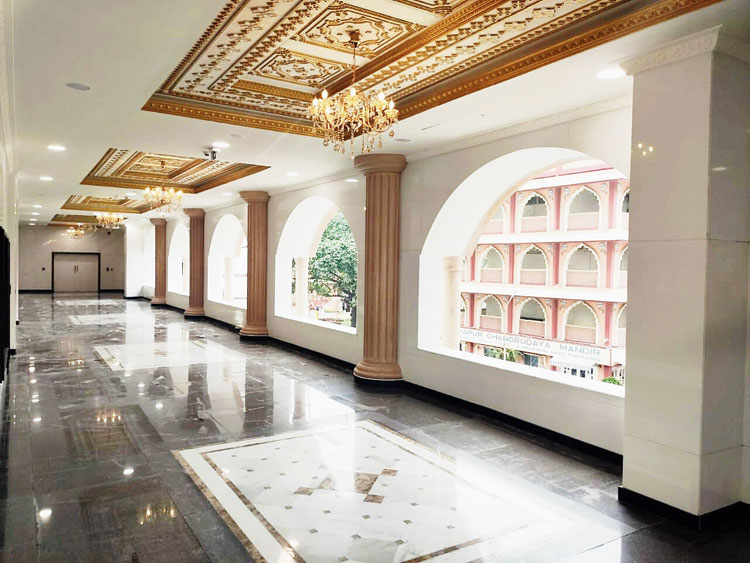 Some portions of the pujari seva's interior
The Iskcon authorities said the floor would remain open for public viewing for one hour every day after its inauguration on February 13. Three deities — Sri Radha Madhava, Sri Pancha Tattva and Sri Nrsimha — will be shifted to the floor later.
The initiative is being viewed as a major step towards the opening of the entire Vedic planetarium in 2022.
"The much-awaited Temple of Vedic Planetarium will add a new dimension to the tourism map of Bengal. We
expect at least 60 lakh visitors in Mayapur every year once the planetarium is opened for public viewing in 2022," said Das.
The planetarium will be close to the size of the Great Pyramid of Giza. Ambarish Das, better known as Alfred Ford, the grandson of Henry Ford, is the chairman of the project.
"The planetarium is going to have one of the tallest and widest domes at a religious structure in the world. The entire temple will be built over 400,000sqft and can accommodate 10,000 people at a time," the spokesperson said.
As a part of the project, the Iskcon had installed a gold-plated stainless steel chakra on the top of the massive dome of the under-construction temple in February last year. The planetarium will accommodate a big model of the universe and depict its creation as narrated in the Bhagavad Gita. The creation will be projected in 3D audio-visual medium.
"Once inaugurated, the planetarium will attract millions of tourists to Bengal. It will add a new feature to the tourism map of the country," said Das.