It's the greatest hazard for any railway minister. Indian Railways operates around 13,000 passenger trains that carry some 13 million passengers every day. Any train crash can lead to calls for the minister's resignation and send their career flying off the rails. There are already calls for relative political newcomer, Ashwini Vaishnaw, regarded as one of the government's abler ministers, to quit the railway ministry in the wake of the horrific triple train crash in Odisha's Balasore district.
The Opposition parties have accused Vaishnaw of "utter negligence" and "incompetence" over the train pile-up which left 275 dead and around 1,000 injured. While the accident fatality rate on Indian Railways has improved significantly in the last 10 years, critics have demanded to know why the government did not spend more on improving railway safety despite multiple warnings by the CAG, parliamentary standing committees and experts.
What's the track record on railway ministers resigning over a train accident? Lal Bahadur Shastri quit immediately after the Ariyalur crash in Tamil Nadu in 1956 which resulted in over 250 deaths. (After an earlier rail accident that same year in Andhra Pradesh killed over 100 passengers, Shastri offered his resignation but Prime Minister Jawaharlal Nehru refused it). After he quit, Shastri was forgiven by Nehru and came back as India's minister for industry and commerce three years later. In 1961, he made a big leap upwards and became the home minister, the second-most powerful job in the government. Shastri finally ascended to the top job after Nehru died.
It helped that Shastri was widely respected by a wide swathe of the Congress Party as well as the public.
Fast-forward to 1999 and this time the railway minister in the hot seat was Nitish Kumar over an accident which took place in Gaisal, a remote station in West Bengal. This was a two-train crash with the Brahmaputra Mail ploughing into the stationary Avadh Assam Express. The death toll in this awful crash which was blamed on a signalling error was 285 people while another 300 were injured.
Nitish Kumar almost instantly sent in his resignation even though Prime Minister Atal Bihari Vajpayee urged him not to act hastily. Said Kumar at the time: "There is no politics in it. I told the prime minister that I am shocked beyond words and I should not remain in office." At the time, Kumar was the leader of the JD(U) which was in alliance with the BJP.
Once again, Kumar's prompt resignation didn't harm his political career. That was partly because the JD(U) was a key partner in the BJP-led coalition but also because Vajpayee valued him as a cabinet colleague. Later in the year, he resigned as agriculture minister but he finally returned to Rail Bhavan where he is credited with many successes including introducing the online booking facility in 2002.
In 2000, Mamata Banerjee, too, offered to resign after a train accident in which 43 deaths took place. This time Vajpayee rejected her offer to quit and she stayed on in office.
In 2016, Suresh Prabhu said he took moral responsibility for two train derailments in four days, one of which led to the deaths of 150 people. Prime Minister Narendra Modi urged him to hold off on resigning but Prabhu quit anyway.
It has been a political convention, both here and abroad, that transport ministers are morally responsible for the entire empire that they preside over. In March, in fact, Greek transport minister Kostas Karamanlis resigned after 36 people died in a train accident.
In the wake of the Odisha tragedy, the calls for Vaishnaw's resignation have come from across the political spectrum. Mamata Banerjee was standing with Vaishnaw when they faced the press and clashed over rail safety measures.
Vaishnaw insisted: "We want full transparency. This is not the time to do politics. This is a time to focus on making sure that restoration happens at the earliest." Banerjee insisted that safety features that were first introduced during her time have not been employed widely in the rail network.
Getting into the blame game, the BJP is now combing through the railway record books, pointing to the statistics and claiming that there were 54 collisions, 839 derailments and 1,451 deaths during Banerjee's time as railway minister. Likewise, they say, during Nitish Kumar's time, there were 51 collisions, 550 derailments and 1,199 deaths.
India's deadliest train crash took place in 1981 near the village of Saharsa in Bihar. The head-on collision between two express trains left an estimated more than 800 people dead. Kamalapati Tripathi, who was railway minister at the time did not resign. But he did work on introducing significant rail safety improvements, including modernising the track and signalling system and instituting more inspections of railway infrastructure.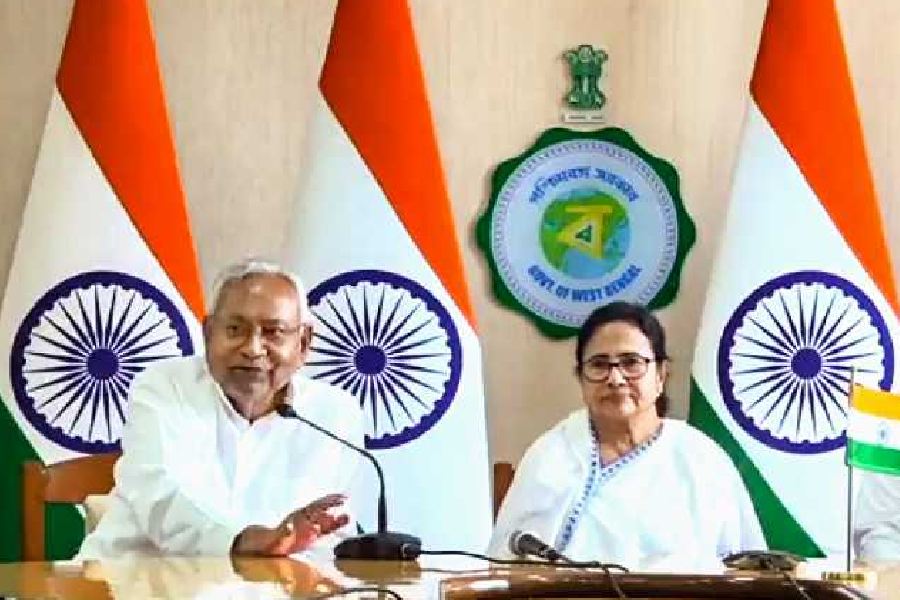 In 2000, Mamata Banerjee, too, offered to resign after a train accident in which 43 deaths took place and during Nitish Kumar's time, there were 51 collisions, 550 derailments and 1,199 deaths. File image
The Railway Board has called for a CBI probe into the Odisha crash with Vaishnaw calling the accident a "criminal act."
"It happened due to a change made in the electronic interlocking and point machine," Vaishnaw said. Jaya Verma Singha, the Member of Operations and Business Development at the Railway Board, gave a more nuanced explanation of the events: "There is probability of some kind of signaling interference…whether it was manual or incidental, wear-and-tear related, maintenance failure or weather related will come out" in the inquiry by the Commissioner of Railway Safety. "It could be that someone has done some digging without seeing the cables," Singha said.
The east coast route on which Friday's crash occurred is one of the oldest and busiest in the country and some critics say the government's focus has been too much on introducing new trains like the Vande Bharat Express and modern stations and not paying enough attention to basic track maintenance and signalling systems.
The indigenously made train collision avoidance system known as "Kavach" was developed in 2011 but still has only been introduced on four per cent of railway routes.
Vaishnaw has been camping at the crash site since the accident. Whether he will resign is another matter.
Some observers suggest Vaishnaw may have been overburdened as he holds charge of three heavyweight ministries – railways, telecom and infotech. They say it would be smart for the government to remove the onerous railway portfolio from him but Modi has always made it a point never to bow to Opposition demands.