Vivo X60 Pro 5G comes with brilliant camera chops
What makes this smart phone the pixel expert we need for every occasion -- it allows the user to experiment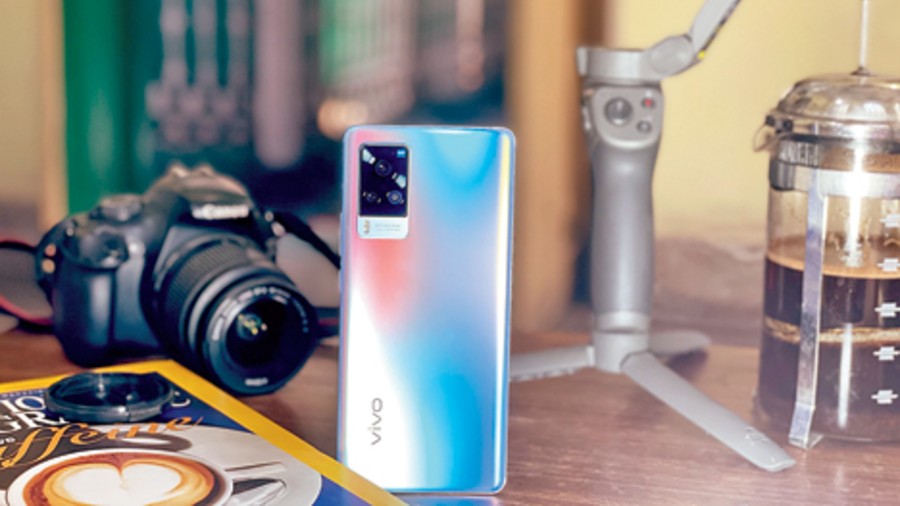 ---
---
Call it another collaboration but not "another" phone. The Vivo X60 Pro 5G is what we recommend over the likes of many Realme and Redmi models, plus it goes toe-to-toe with many of the features of OnePlus 9 as well as Samsung Galaxy S20 FE. It is one of the most focus-driven devices we have had this year, with photography and video being the stars.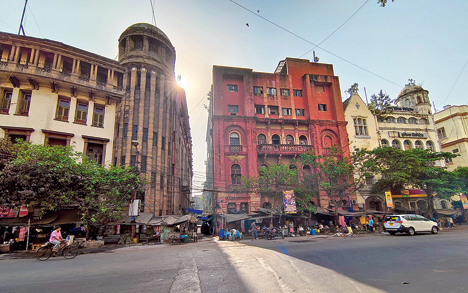 Brilliant camera chops
Instead of talking about design and processor first, let's talk about imaging. Making the Vivo X60 Pro shine is gimbal stablisation 2.0, which is a far evolved version of last year's technology.
Gimbal is a pivoted support that allows the camera to move to counter all the sudden movements of one's hand. There are several gimbal stablisers in the market, which is an extra device on which the phone needs to be mounted on. Even if you walk around on rocky beaches or run on uneven roads, gimbal makes videos steady. What Vivo has done is pack the technology into its camera module, so it's no longer an external device.
The question is: Does it help? When you slide into video mode there are a bunch of options, including one about stablisation, which has two versions — standard and ultra-stable. With standard stablisation on, the footage becomes quite steady, even allowing you to switch from zoom to ultra-wide. With ultra-stable mode on, it's rock steady in most cases, even though the mode doesn't allow zooming. Be it vlogging or capturing movements of kids running around, this is the best video stablisation available on Android. Such stable movements can only be seen on something like the Samsung Galaxy S21 Ultra, which is priced higher or the iPhone 12 Pro Max.
There are plenty of filters to choose from, some of them do make videos look amazing on social media. Plus, there is a "movies" mode that gives you the feel of a movie being shot. The interface is very well designed and extremely intuitive.
All the good points of the video department are complemented by those on the photography front. Vivo understands that camera is the battle frontier for smartphone brands and ends up setting a high benchmark. Though the primary camera is just 48MP, the images are crisp. Yes, the colours are slightly oversaturated but it looks great on Instagram. The 13MP super ultra-wide camera is equally interesting, offering very good shots of the sky and things that have shades of green. Try shooting against the sunlight and you will still come away with some excellent shots. Once again, colours can be punchy but that's not necessarily a problem. HDR is quite aggressive and I like it.
A lot of the camera chops have to do with the partnership with Zeiss. OnePlus too has a collab with Hasselblad and even though that's good but it can best be experienced when you go into the pro mode of the camera setting, which is something we don't always do. The partnership between Vivo and Zeiss is pretty interesting. In case you want clearer pictures, then the Vivo X60 Pro+ has some more features but you won't need them all the time.
The 13MP portrait lens has an equivalent focal length of 50mm, which means bokeh shots are up to scratch. The feature that caught my eye most is the Zeiss Biotar style option. It's a lens design that Zeiss had came up with many decades ago. The original lens is known for beautiful swirling patterns in the background at wide apertures. You can get a feel of it on the phone.
Finally, the night mode on the phone brightens up images quite a bit, adding enough sharpness. At times, night pictures may look a bit bright but that's helpful for social media. Even in almost pitch-darkness I was able to get some shots that are not possible at this pricing, or for that matter on many premium flagship phones out there.
Frankly, features by the heap have been added to the camera department to keep the user experimenting. It just shows how a little bit of focus can help a smartphone brand.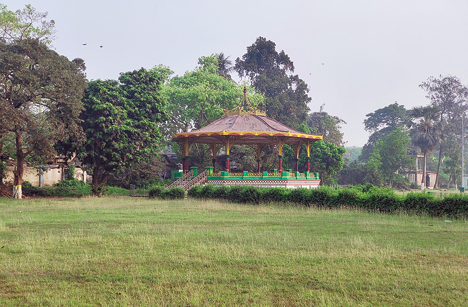 High on customisation
It's a no-brainer that the Snapdragon 870 chip will ensure gaming is spot on and all tasks are taken care of. In fact, if you are not after more camera-centric features, then stick to the Vivo X60 Pro instead of Pro+, which has the latest Snapdragon 888. You will hardly notice any difference.
Despite enjoying the smooth experience the 120Hz refresh rate-enabled (plus 240Hz response rate) 6.56-inch AMOLED display has to offer, my other big favourite on the phone is the level of customisation. Present in heaps, the options one can choose from in the always-on screen and even the display fingerprint scanner animation is mindboggling. It's these small things that make a phone interesting and different from the one being used by the person next to you. Not that these options are difficult to implement but almost nobody is doing it.
Should you buy it?
Yes. It's that simple. There are a couple of drawbacks, which shouldn't hamper buying decisions. In case you want to listen to music using the speaker on the phone, what you get is mono sound, which is a weird decision on Vivo's part. Second, there's no IP rating. Third, bloatware like Moj and Dailyhunt, besides suggestions for mindless gaming apps. All these can be tackled or deleted. And battery life offers five-six hours of screen time with all the bells and whistles working, which is fine.
What Vivo has done is refine all the features on the X50 Pro instead of leaving some of them behind. It has gone that extra mile to make the camera shine. Every rupee spent on the X60 Pro is justified. If you are planning to spend around 50K on a phone, the Vivo X60 Pro is quite a pixel expert for every occasion. Android phones just got exciting.
Device: Vivo X60 Pro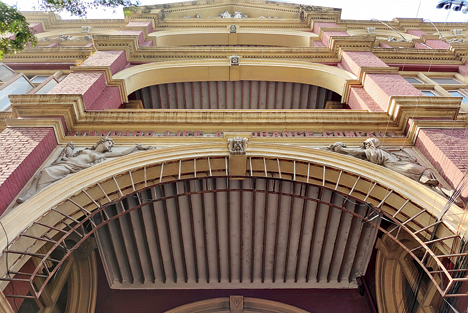 Price: Rs 49,990 (12GB+256GB)
High notes
• Gimbal stablisation offers an edge if video is important to you
• Night photography is good
• High level of customisation
• Enough RAM to ensure that the Snapdragon 870 chips functions without any lag
• Great display
Muffled notes
• Mono speaker
• Bloatware (can be deleted)