Poki scores with coronavirus-version of game 'Life'
Online gaming portal's quirky, fun way of spreading awareness and playing together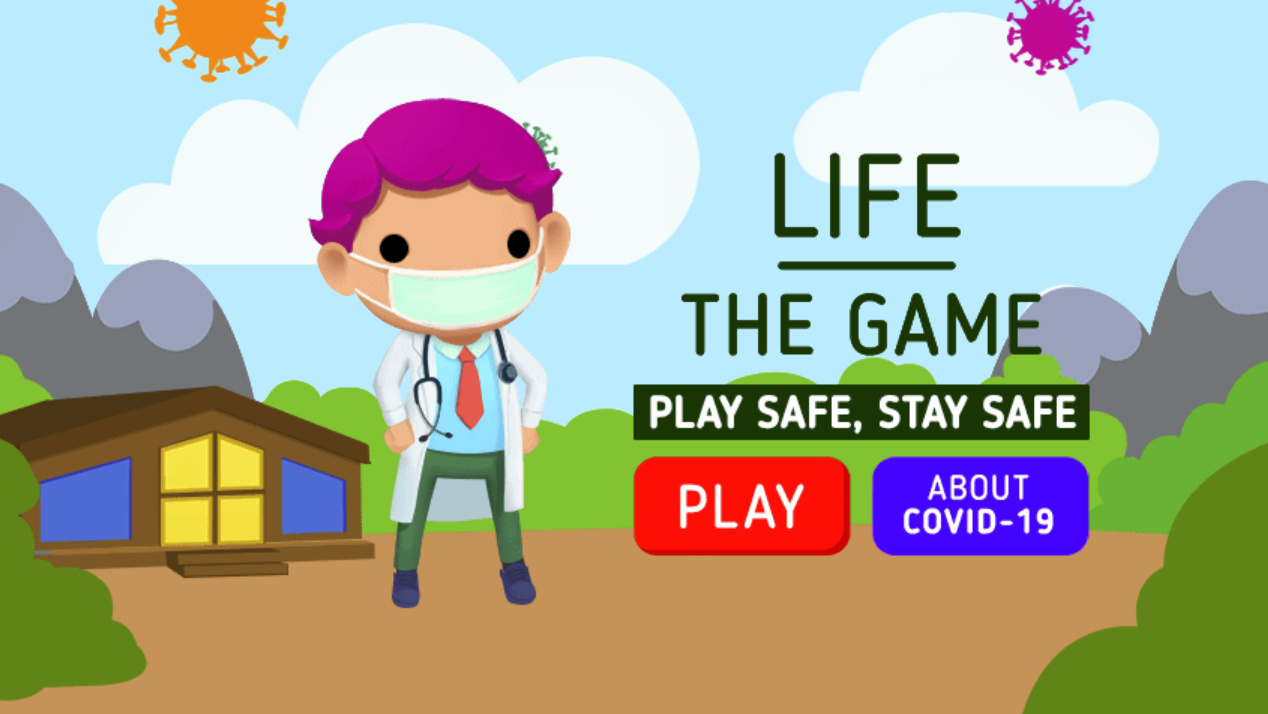 ---
---
Life: The Game -- Stay safe
Sunny colours, bouncy trumpet meets comedy clarinet music, and a purple-haired doctor with a stethoscope greets you at the onset- so you know this is going to be fun!
There are three steps. Step 1 is social distancing, where you have to swerve through trees, dice, and a crowded playground, making sure to maintain distance around other characters. Next comes step 2-washing hands, where you have to scrub well for the whole 20 seconds, and finally- managing your fever, where you have to make take care of many sweat droplets.
Verdict: It's short, takes barely a few minutes to complete, which makes the player wish there were a few more levels to it. But the fairly simple gameplay makes it a good pick for players of any age. Plus it's both crisp and loaded with learning, which is a win-win. The best part for me was the 2D animated graphics- bright and filled with happy hues, and the mood it creates when you're playing- instant positivity!
What is happening in the gaming industry right now?
We're trying to work from home. When it comes to the gaming industry, everyone is coming up with something that can add value to the pandemic and spread awareness. For example, we've created a category on Poki called 'Play safe Stay safe' where you can find educational games that more people can play together online, say with your family members and friends.
The industry is extremely flexible. Game conferences are going from physical to digital. People are really accommodating well and they are extremely fast when it comes to changes, and I think it's because this is a digital industry where there are a lot of creative people who are very flexible, acting quickly, taking steps.
And also, unity! It's amazing how people come together in such difficult times. Not only users, but also developers, like Ohmigawd for example. We were working together, partnered up and it really strengthened our relationship. It's amazing how responsive people are and willing to help each other. That's amazing to see.
What is your reach like?
We have 30 million active users worldwide, and we are very proud of that! Our users are scattered across different countries so we have localized sites in 27 languages. Educating users, no matter how old you are or where you are, as long as you have access to the Internet and you're staying home safely, that's what matters to us. We're also linking the World Health organisation website so users can click on it and get the latest information on the virus.
We also want to make sure that people educate each other, because you can play the Life the Game with friends and family. If one person knows, they can educate another person in a fun and entertaining way, and I think this is the best way to learn and remember. Even when the pandemic is over it's good to be aware of hygiene and staying safe at home in case something like this happens again.
So what can we look forward to from Poki?
We have a platform called Poki for Developers where we accept games from different developers around the world. Anyone can submit their game, developers big and small. You can upload your game on Poki and if it meets our requirements, it will be exposed to 30 million active users. You never know what new hit is going to be up on Poki! (smiles) So keep up, stay tuned and refresh our page, because every day there are new games that you can try out and new partnerships we are excited for!
Life, through the eyes of a gamer, is always about levelling up and having fun. So when The Telegraph Online got a mail from online gaming portal Poki, saying that they read an article on the website and wanted to get in touch about their snazzy new entry 'Life:The Game: Stay Safe', this writer decided to give it a go.
Let's go, Corona! Because that's what the game (and life right now) is about -- surviving a Covid world!
Quirky, colourful and instantly attractive, the three-step game makes sure you want to practice social distancing, wash your hands properly, and check your temperature often, all the while with some uplifting background music to keep you from stressing out.
The Telegraph Online caught up with Agness Walewinder, who does partnerships and marketing at the Netherlands-based Poki, on a Zoom meeting where we discussed 'Life', and the changing the gaming scene around the world.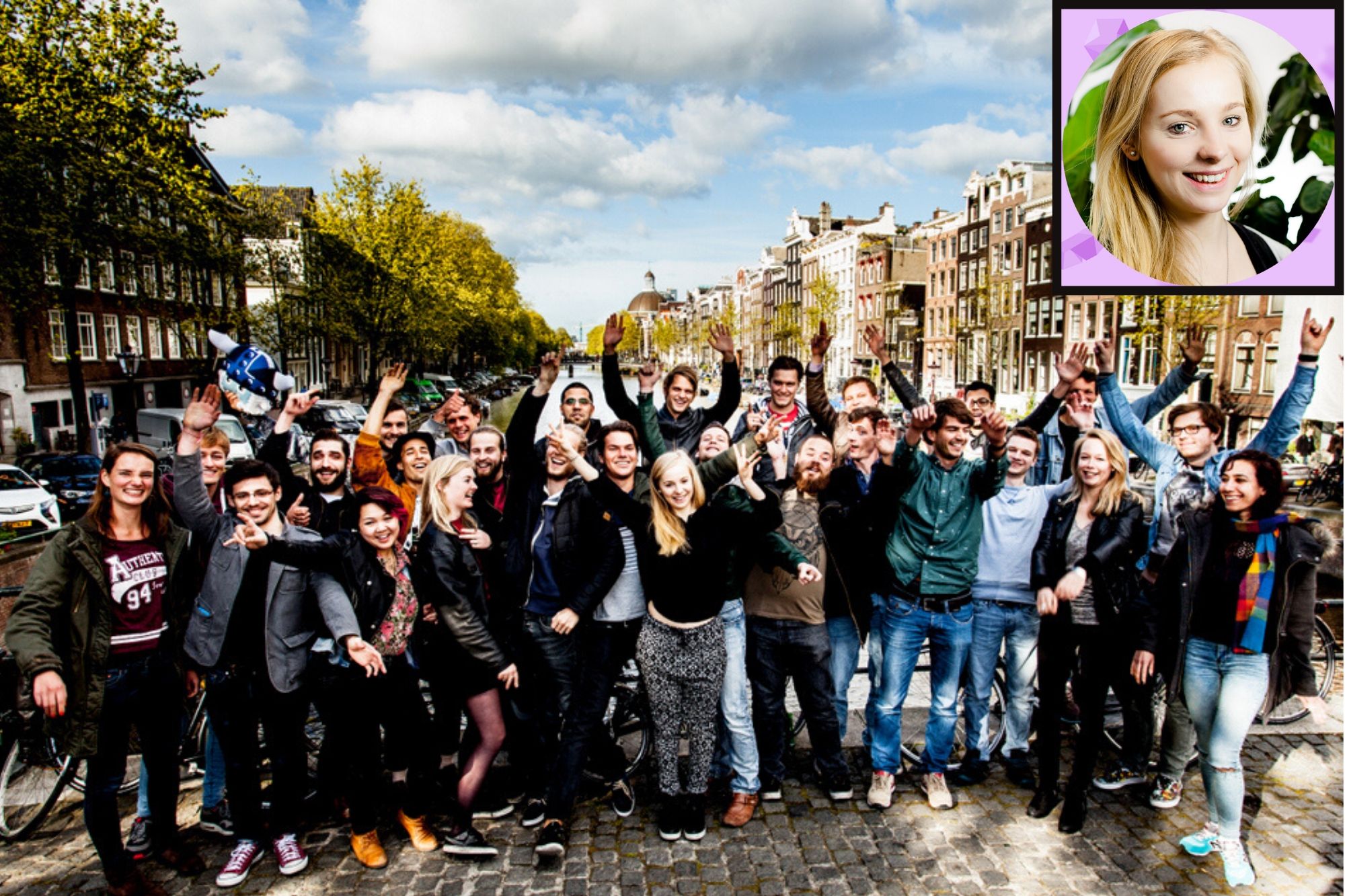 What were your thoughts when making the game, what did you want to achieve?
When the pandemic started, it became quite a challenging time for us. Poki is based in Amsterdam, and now I'm travelling around the world and working remotely. Everyone was moved home, and we knew we were going to stay away from the office a bit longer, and we wanted to keep our players safe. So one of my colleagues reached out to game developers and then followed a mutual collaboration, with Ohmaigawd (the developers for Life – The Game).
We didn't know how things were going with the pandemic so we wanted to act quickly, create something fun, and entertaining but educational at the same time.
We wanted our users to stay at home and find something online to help them recognize the symptoms of Coronavirus. So the game had to be smart, providing information about the virus during the quarantine, but in a fun way.
We created the game with Ohmaigawd at a very early stage of the pandemic when not everyone was aware of washing hands and checking temperature, so we wanted to act quickly to bring awareness to our players.
What are the strong points of the game and what are your plans for it next?
We're actually collecting user feedback to see what else we can do with the game. For now, there are only three stages- practicing social distancing, washing hands and checking fever. But we know that if there are more things discovered later on during the pandemic, we could add new layers to the game. This is something pretty cool about developers who work with Poki. We enjoy collaborating in order to exchange creative ideas and make sure we bring great experiences to our players.
So there is a lot to look forward to there.
Yes, and we might be partnering with some bloggers and influencers who can give us more feedback on how they like it so that we can act accordingly. We're always listening to feedback, and I look forward to actually seeing what else we can come up with when it comes to the game.