Apple Arcade is here to upend mobile video gaming business
Meet the brain behind the platform's first game from India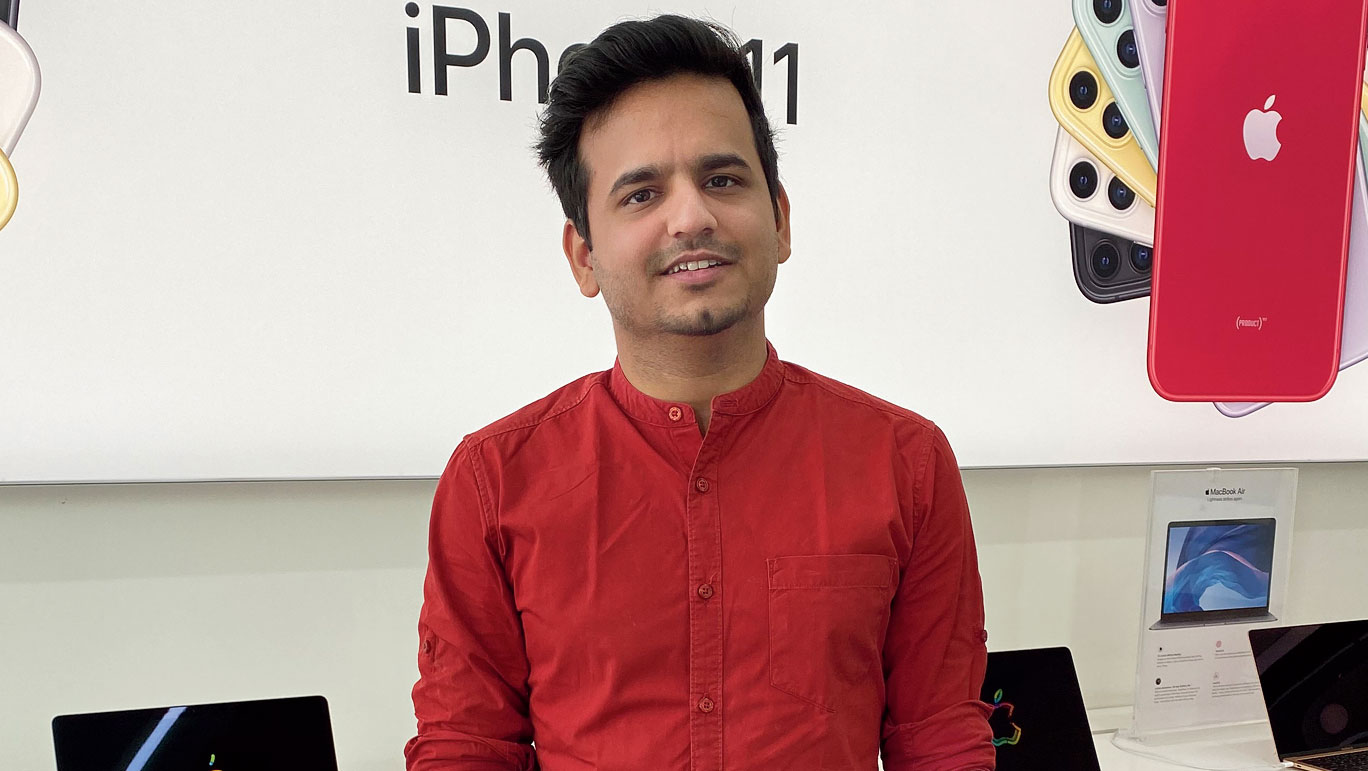 ---
|
Calcutta
|
Published 10.11.19, 07:12 PM
---
Now I am thinking Apple first, there is no doubt about it. I don't think we could have found a better home than Apple Arcade," says Chirag Chopra, twirling some spaghetti with his fork at a restaurant in Gurgaon. The 27-year-old founder of Lucid Labs is an inspiration for indie game developers in India.
His creation, Possessions, has become the first game from India to be featured on the couple-of-months-old Apple Arcade, which is a global video game subscription service that will reshape mobile gaming in the coming months and years. What makes the service as much a game changer as any Apple product is the absence of ads and in-app purchases, the lifeline of the gaming app economy. One simply pays Rs 99 per month and up to six members in a family can enjoy a top-notch selection of titles.
This has helped Chirag whose "agenda" is to "create emotional experiences where people would engage with the characters". What's driving Chirag and how will Apple Arcade help indie developers? Here's what he had to say.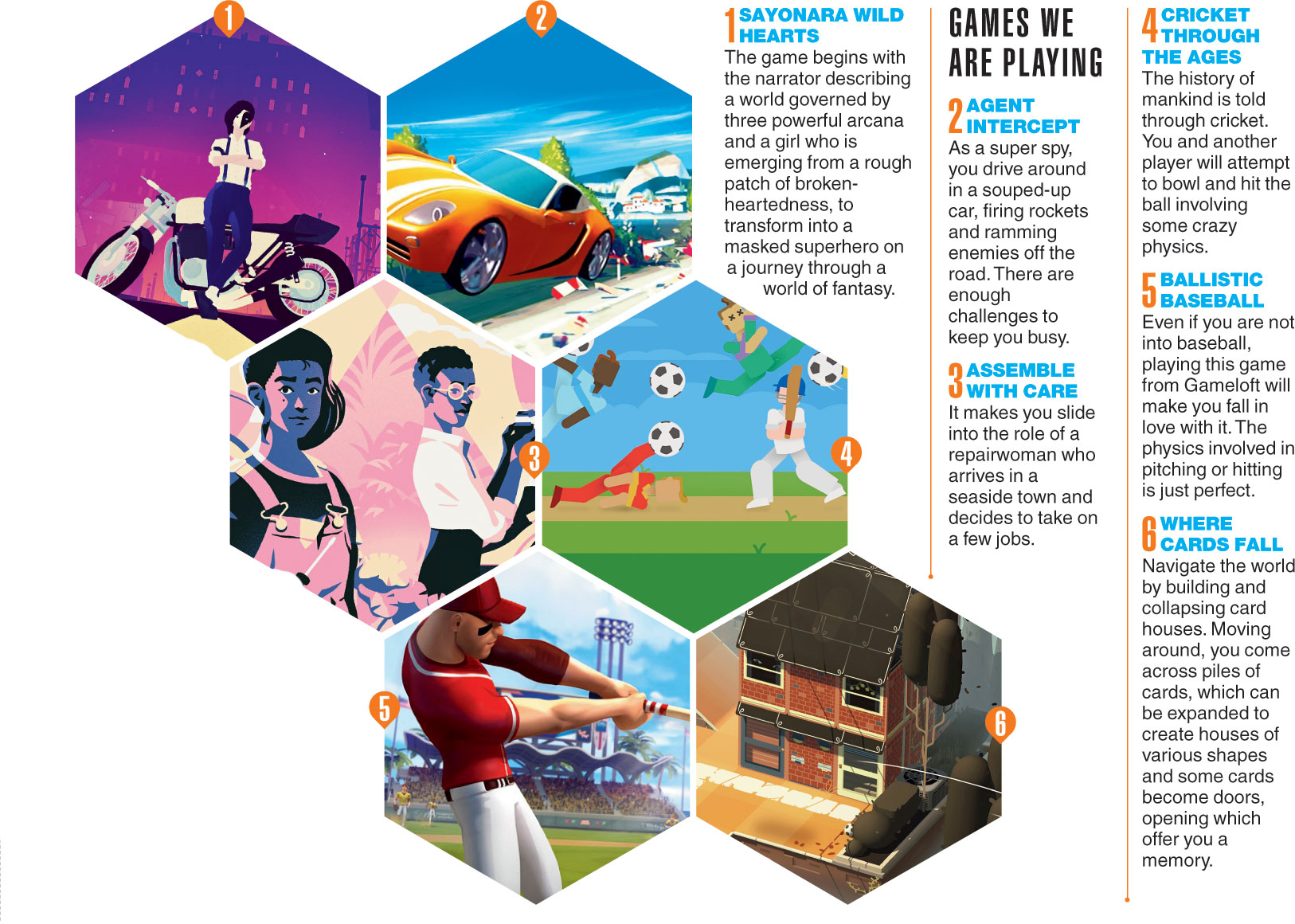 When the going gets tough...
We were out of ideas and wrapping up our previous games. It was a weekend when we were trying to come up with prototypes of what to make next. I had this idea that revolved around perspectives because this is one of the greatest illusions of mankind. We made a prototype in a day and showed it around to a few friends, who found it fun. Initially it was meant to be a six-month project but somehow it continued and three years down the road we released Possessions on Apple Arcade.
Enter Apple Arcade
We got to know about Apple Arcade around September 2018. Back then it wasn't called Apple Arcade. We were not told how things would work and all we knew was that it would be like a store where people could buy and play games. Apple liked our idea and wanted to support it. It was a no-brainer to go with Arcade. First reason: We were running out of cash (chuckles). Second, Apple was kind enough to have us on a new service that was being launched. The company has been kind enough to offer enough feedback. I have been sharing builds with them, sharing my ideas with them. There was enough feedback to mould Possessions into an Apple-ready game.
Device focus
Interestingly, we never thought of Possessions as a mobile game because users have to interact with objects and we felt that objects would look smaller on mobile devices; we thought people wouldn't have the right experience. Initially we started it off as a PC thing where people could see the rooms in full glory but later realised that the experience can also be enjoyed on the mobile, thanks to games like Monument Valley. After tinkering around we found the best way to go about adapting to the mobile device. First we said that we would have the game on the iPad because of the bigger screen but then we came up with a zoom mechanic using which people can go inside a room to explore objects.
Yay for augmented reality
It is probably the most underrated technology at the moment. People are talking a lot about VR because of the obvious reasons but AR makes more sense. The entry barrier is fairly low compared to VR... everyone has a mobile device but for VR one needs more hardware. And AR is easier to deliver. It enhances the appeal of a game. I would say it's a neat add-on.
An ideal playthrough session for Possessions would be to finish in one sitting. On mobile you cannot have a storytelling game which people would come back to; they lose touch. The idea is to finish the game in around two hours without the AR part. With AR, another two hours. I think I lost five kilograms testing the AR mode (laughs)!
Future of Apple Arcade
You will definitely start seeing more experimental games; titles that would push the envelope. Gone are the days of a guy in armour shooting down people. With Apple Arcade game developers like me wouldn't have to think about where my next meal would come from. Apple is a big part of the development process. Thanks to Arcade, gamers like me are exploring things like AR. Possessions is a good game. How do we make it the best? That kind of thing can be thought about when one doesn't have to worry about finances. Apple Arcade is a great platform for any indie game developer.
Also, I think there will be a reduction in piracy. Even if at this price one wants to jailbreak a device, look for rooted APKs, rooted game files and indulge in piracy, then there is something seriously wrong. On the platform you can have all the cool games for just Rs 99 a month.
The passion and zeal
Right after I completed my masters in game design and computer project management, I was still doing these game jams but I didn't have a vision back then; I didn't know what games I needed to make or wanted to make. I had once played this game called Journey and it helped me find direction. I realised that games can be a good medium for storytelling. You could engage with a player not because he is happy to have killed 100 opponents but he is happy that he has been able to offer an amazing experience. My agenda has been to create emotional experiences where people would engage with the characters.
I have always been a game maker rather than a business guy. Somehow I can't make games where one has to rely on advertisements and in-app purchases because that takes away the right kind of appeal from a game. I just want people to experience a game and enjoy it. This is a dream come true.
When I started I had one goal — get the Apple Design Award. I believe Possessions is a step in the right direction. We have worked with Apple so closely that now we know what goes into making a good game. This would help us with future games. We can do 10 times better with the next game and 50 times better with the one after that and then win the award.
We always try to come up with games for all age groups. That said, we also thought that someone in the seven to 10 age group should be able to play the game because if a kid can play the game, there is simplicity in the process. In fact, there were several sessions to observe kids playing Possessions. For a kid it can be somewhat of a puzzle game and for me, who likes to play games and enjoys narratives, there is a lot to experiment with.
Window to the globe
Possessions is a widely accessible game. The Indian market is not always open to such niche games but we did find our audience in the US and Europe where people have fallen in love with the game. Being a developer we were not expecting the warm reception that we have got. The reviews have been good and people have gone through the pain of looking for our email ID and then writing in. When we were on the homepage of Apple Arcade, the spotlight brought in a huge number of reviews.
Meet the team
It is a remote team and we don't have a physical presence. Lucid Labs started because we were finishing our first game and we learned that to publish a title on Apple you need to have a legal name. Otherwise, it would be just an individual's name. So being a group of teenagers and with our egos, we could have ended up fighting (laughs). We spent some money and came up with a company just to have a name on the storefront. We are a four-member team and it keeps changing with the project requirements.
For Possessions, the sound designer, David MacDonald, is from London. The artist, Murilo Klein, is from Brazil. My programmer Jibran Gillani is from Kashmir. He was facing a different set of problems. Actually I had to call him to Delhi. With only a couple of weeks to the launch of Arcade, the Internet connection was cut down (in Kashmir). He had to fly in and spend a month in Delhi. expectations from Apple
Right now, we are taking a break… in hibernation mode. We have started brainstorming about the next project and would like to follow the same experience and come up with a storytelling-first game.
Now I am thinking Apple first, there is no doubt about it. I don't think we could have found a better home than Apple Arcade. At the moment I don't think we would require anything extra from Apple Arcade because things have been going really well; it is a great gift for developers. Maybe when I am making the next game I would think of what is missing on Arcade. For the time being, the idea is to get in to Arcade again.
Meanwhile, I have downloaded almost 90 per cent of the Arcade library and enjoying many of the games — Sayonara Wild Hearts is amazing and Sneaky Sasquatch is another amazing game.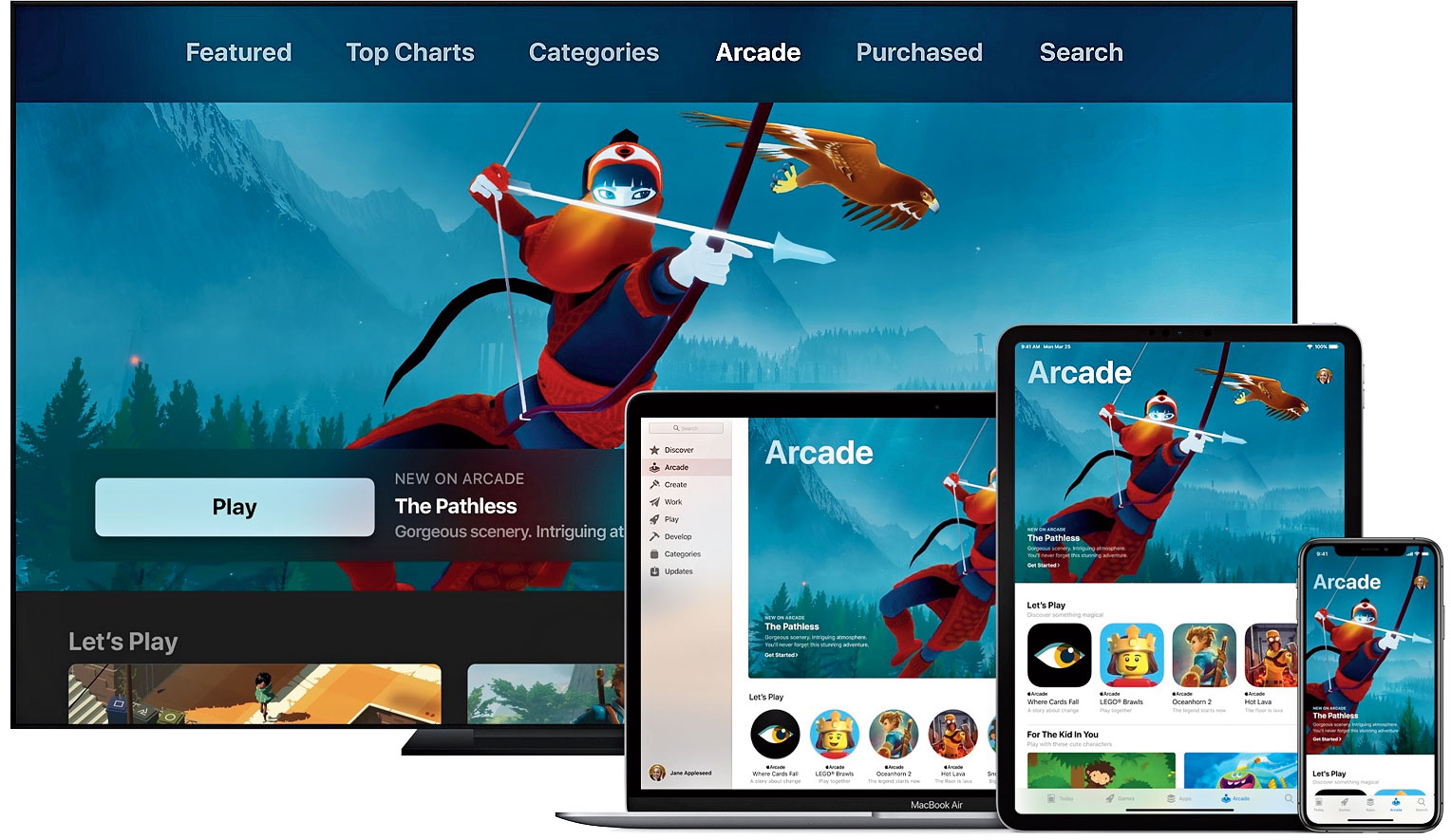 Why Apple Arcade is a game changer
Even a few years ago, nobody would have believed that subscription service — the two words that have ruled cable television for decades — would take over everything, from movies to music and shopping to food. Now it's taking over the multibillion-dollar mobile gaming industry.
So far we have known — and cussed — the gaming app ecosystem for in-app purchases and ads. Apple simply did away with it with the announcement of Apple Arcade in September. It's a revolutionary path to take. Just pony up Rs 99 a month to enjoy
100-odd games (the list is ever-growing) and the price includes 'Family Sharing' in which up to six members can access the same. No ads or in-app purchases.
From single-price games, app stores moved to the freemium model where gamers can make money off purchases in a free game or through advertising. This allows publishers huge return on investments but for fans, especially of involved games, it's a bane. So the announcement simply changed the game. Yes, Google has also launched something similar — Google Play Pass — but that's currently only available in the US. Also, there is a difference. The games on Arcade are all new to the App Store while Play Pass is a curated collection of existing games and apps.
Apple's new service allows developers, especially indie, an opportunity to show that a mobile game can be as engrossing as a traditional console or PC game and it can reach wider audiences. What Arcade offers is an avenue for indie developers to pursue games which can be niche but people would discover them and play. Also, these are games that take full advantage of Apple's cutting-edge hardware capabilities. The games are being created with iOS devices in mind rather than being a hurried port over from another platform.
Being a curated experience, a lot of developers will obviously be left out but think of what you are being offered — high-quality titles. Keeping indie developers company are big hitters like Annapurna Interactive, Konami, SEGA and LEGO. Connecting the two sides is the passion to think out of the box, giving way to games that are engaging and different from the one next on the list.
A game like Sayonara Wild Hearts alone is worth much more than what one has to pay per month. The game about a heroine's journey through urban landscapes and mystical forests, complete with motorcycles, while synth pop plays in the background is simply wow.
Apple Arcade not only puts the company ahead of its competitors, it also showcases the iPhone's capabilities while converting users of free-to-play games into subscribers.
Freemium games are not going to disappear right away but Apple Arcade has created a space for developers to experiment while ensuring that users will not have to spend more than the subscription no matter the time spent on the platform. Expect copycats because Arcade is certainly a game changer.