African swine fever outbreak in Assam
Over 2,500 pigs have been recorded dead from the six affected districts so far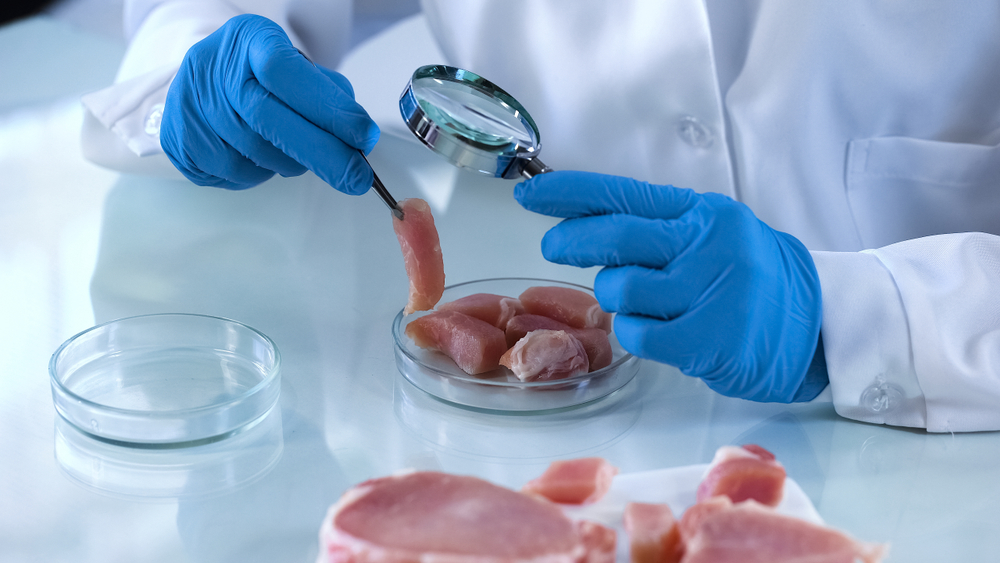 The African swine fever is a severe viral disease affecting domestic and wild pigs. Its outbreak has been recorded for the first time in India.
Representational image from Shutterstock
---
Guwahati
|
Published 02.05.20, 10:11 PM
|
---
The Assam veterinary department has confirmed the outbreak of African swine fever (ASF) in Assam after samples sent to the National Institute of High Security Animal Diseases (Nihsad) tested positive.

The African swine fever is a severe viral disease affecting domestic and wild pigs. Its outbreak has been recorded for the first time in India.
Chief minister Sarbananda Sonowal reviewed the outbreak of African swine fever with agriculture and animal husbandry minister Atul Bora and water resources minister Keshav Mahanta.
Sonowal directed officials to constitute a state-level expert committee and hold a meeting with stakeholders to discuss an action plan to contain the virus. The committee will be headed by the secretary of animal husbandry and veterinary department.
Although culling of pigs is usually taken as a preventive step to prevent spread of the disease, the decision on this matter will be taken by the expert committee. The commitee will also comprise pig farmers of the state and other stakeholders, Bora said.
Experts said mass culling is ususally the preventive step to contain the outbreak but veterinary department sources said a call on this would be taken by the Centre.
According to data available with the veterinary department, over 2,500 pigs have been recorded dead from the six affected districts so far.
The disease has also started taking its toll on pigs in Majuli. Majuli has a pig population of over 34,000. Majuli recorded the death of 183 pigs on Saturday, 127 on Friday and 207 on Thursday.
The state government had decided to send the samples to Bhopal after pigs were found not recovering even after vaccination against classical swine fever earlier.
A sample report from Nihsad showed that all the 17 tissue samples from Assam were positive for ASF virus genome by real time PCR and nucleotide sequencing analysis. The laboratory test recorded by Nihsad also showed that samples of pigs from Gorchuk in Kamrup (metro) district were also found positive for ASF virus.
Earlier, deaths of pigs were reported from Sivasagar, Jorhat, Dibrugarh, Biswanath Chariali, Dhemaji and Lakhimpur. Recently, pig deaths were recorded in Majuli, sources said.
Altogether 11 out of 62 samples from Arunachal Pradesh were found positive for ASF virus genome by real time PCR and nucleotide sequencing analysis.
The World Animal Health Organisation, responsible for animal health worldwide, stated that ASF is not a risk to human health. It is a trans-boundary animal disease and can be spread by live or dead pigs, domestic or wild and pork products.
The disease can be transmitted via contaminated feed and formites (non-living objects) such as shoes, clothes, vehicles and knives due to the ASF virus's high environmental resistance.
The organisation further stated that there is no approved vaccine against ASF unlike Classical Swine Fever.
The North East Progressive Pig Farmers Association (NEPPFA) president Manoj Kumar Basumatary said upon being infected by ASF virus, pigs will record high fever of 40- 42 degrees, loss of appetite and depression.The affected pigs will also be lethargic, sometimes refusing to stand or move.
"The pig will be unsteady while in standing position and suffer from vomiting or diarrhoea with bloody discharge. In case of white skinned
pigs nose, ear, tail and
lower legs turn blue and purple in colour. The pig will also suffer from abnormal breathing and heavy discharge from eyes and nose," Basumatary said.
The Hailakandi administration has constituted a 10-member district-level task force, headed by an additional deputy, to prevent deaths of pigs. The veterinary authorities here are on a massive vaccination drive of pigs against classical swine fever in Algapur, Hailakandi, Lala, Katlicherra and other parts of the district. Of the total 2,561 pigs in the district, 482 have been vaccinated.
Meghalaya ban: Meghalaya has prohibited the inter-district movement of pigs for two weeks apart from continuing the ban on import of pigs.
Deputy chief minister Prestone Tynsong said the samples collected from the infected pigs in Assam and Arunachal Pradesh were sent for testing at ICAR, Bhopal.
"Today, we received the lab report, and it was declared that the pigs were infected with African swine fever," he said.
He said no case had been detected in Meghalaya so far. However, selling and consumption of pork within a district is allowed. Tynsong said local pork they purchase is properly cooked for at least 30 minutes.
Additional reporting by Satananda Bhattacharjee in Hailakandi and Andrew W. Lyngdoh in Shillong