Excerpt 1: Turning point in Indian cricket
Sourav Ganguly ranks — quite rightly — among the most influential cricket players, not just in India, but in the sport itself. He was made captain of the Indian team at a very difficult time after the unsavoury match-fixing scam broke in 2000. Indian cricket was in a shambles. Fans were understandably angry and dejected. Considering the number of names that were tossed around in the inquiries and the court cases that followed in different countries, the reputation of the game was massively sullied.
Sourav was still a youngster, having made his debut only four years earlier. To a lot of people on the outside, the BCCI's decision to make him captain didn't seem too clever. Some fellow cricketers too felt this way. I remember there was much cluck-clucking among former players when he was chosen to lead the side.
Sourav Ganguly's century on Test debut at Lord's in 1996 with Shastri in the commentary box
What were the apprehensions? Sourav had had very little experience of captaincy at that point in time. Moreover, he was emerging as a major batsman and being handed over the captaincy in such a deep crisis would, it was feared, affect his batting. Captaining the Indian team is always onerous, and these were extraordinary circumstances.
Among the seniors in the team, Sachin Tendulkar had just resigned the captaincy. Anil Kumble and Javagal Srinath had both been around for a decade, but selectors everywhere in the world are reluctant to make frontline bowlers captain. Rahul Dravid was the only other option. It was a toss-up between the two. Sourav got the nod, and it proved to be a turning point in Indian cricket.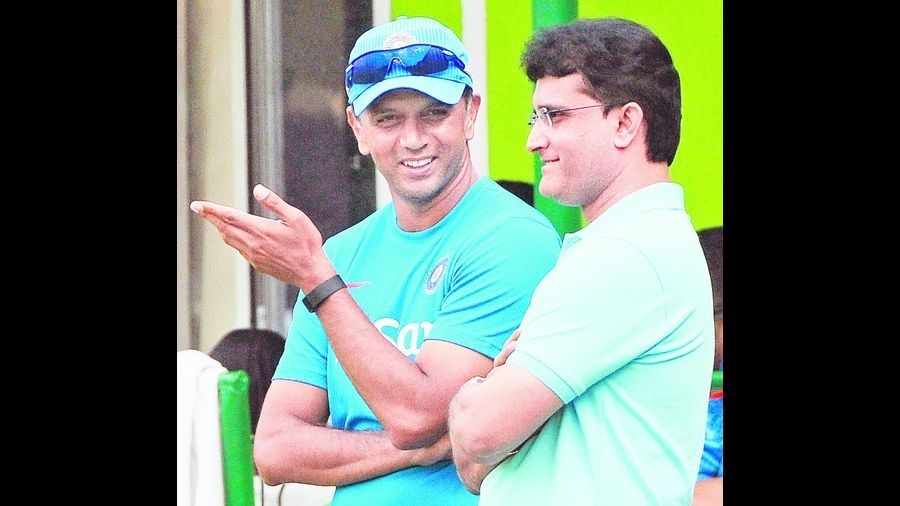 Sourav got the nod over Rahul Dravid during the captaincy toss-up in 2000
For someone so young and inexperienced, Sourav handled the responsibility with remarkable aplomb. Some players come into their own when circumstances are most difficult. Sourav showed his mettle during his captaincy, leading the team with confidence, imagination and flair. The first Test series he captained was against Australia in 2001. The Aussies were on the rampage in those days, having won sixteen Tests on the trot, before being stopped by Sourav's team. After losing the Mumbai Test, India were on the ropes before the sensational turnaround in Kolkata. The team's victory in Chennai not only clinched the rubber, but also breathed new life into Indian cricket.
The 2001 victory over Australia at the Eden Gardens breathed new life into Indian cricket.
I must rewind a bit and talk about my earliest impression of Sourav. We were together on the tour of Australia in 1991-92. I was a decade old in international cricket by then; he was a promising youngster whom many people had spoken highly of. Unfortunately, Sourav didn't get to play in any of the five Tests on that tour. Shy and reserved, he kept largely to himself, or spent time with Sachin with whom he had played at the junior level. He was of slender build, but packed a lot of punch in his strokes when he played in the nets. He always looked eager to make an impact, but with so many established batsmen around, he failed to impress the tour selection committee, even though we were struggling as a unit.
Apart from his batting, Sourav was also a handy medium pacer, able to swing and cut the ball, which caught my interest. I was representing the Tatas in club cricket back home, and we were looking for an all-rounder of his kind. I spoke about Sourav to the Tata cricket team management, and he was soon recruited by the club.
One of Sourav Ganguly's finest moments as a bowler
Excerpt 2: Faith and conviction in youngsters
One hardly need spend too many words on Sourav's batting. He was an elegant batsman, with offside strokes that were nothing short of majestic. His arms flowed freely when he was playing off the front foot, and a strong bottom hand would come in for those off the back foot. His penchant for lofted shots in front of the wicket served him — and the team — excellently in ODIs. He could clear the infield with ease, and batting at the top, made the most of field restrictions. Along with Sachin, Sourav formed one of the great opening partnerships in limited-overs cricket.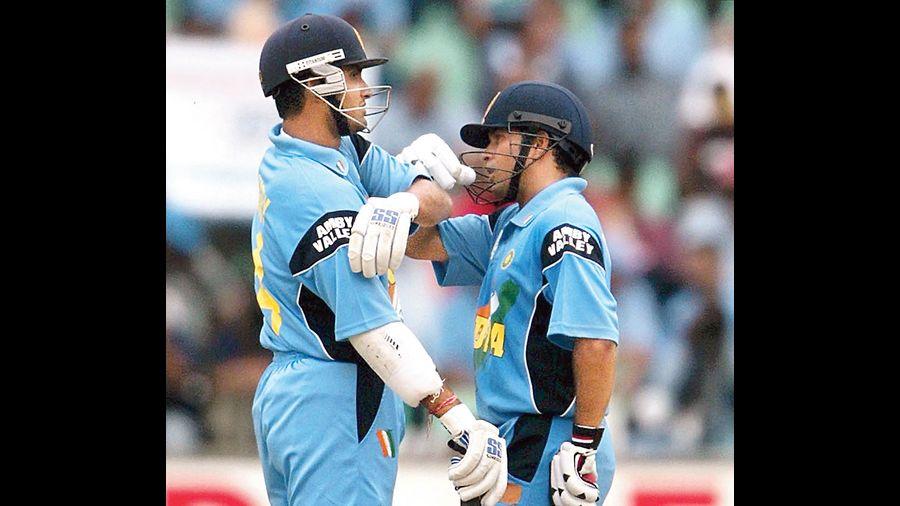 The Sachin-Sourav opening partnership was one of the most prolific in ODI cricket
His lasting impact, of course, is as captain. He was a very good reader of the game, and would get under the skin of opponents, which served him and the team well, especially when playing at home. What stood out most was the faith and the conviction he showed in the youngsters in the team. A whole bunch of players who served India with distinction — Viru, Yuvraj Singh, Harbhajan Singh, Zaheer Khan – started out and grew into match-winning performers under his leadership. Captaincy is not just about tactics but also trusting in talent.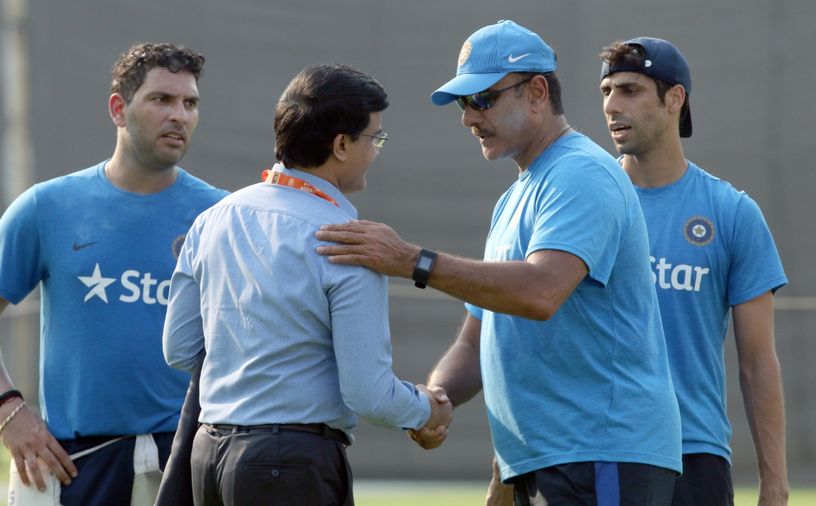 A whole bunch of players who served India with distinction grew into match-winning performers under Sourav's leadership
Fotocorp
My relationship with Sourav has often come under the spotlight. Our so-called 'differences' have been chaat and bhelpuri for the media, which went to town on them, especially because of the dynamics in selecting the chief coach in 2016 and 2017. In fact, it was nothing more than two people seeing the same situation differently.

(Stargazing: The Players in My Life by Ravi Shastri has been published by HarperCollins India, in August 2021. The photographs and videos used in the excerpts are additions by MyKolkata)