"I look at a little boy whose life is limited to a sidewalk and think about how I could've been in the same situation. What would I've done then? It didn't happen, but it could have," says Pradip K. Ghosh. "I've been philanthropic since an early age. My father taught me that. I left my home in Khardah at the age of 20 to go study in the US. I think I was the only Indian in 1968 to receive a Ford Foundation scholarship. I've been coming back every year since 1971. Humans are the same everywhere. If I can help them in India, it's the same thing as helping them in the US or anywhere else."
At 73, his life so far reads remarkably like a dream dreamt right. From a "poor but educated family" in Khardah, Ghosh went on to teach for 22 years in the US, authoring over a score of books, heading a think tank and consulting for several international agencies. Alongside his academic endeavours, Ghosh founded the Pradip and Kumkum Ghosh Family Foundation (named after himself and his wife) in 1986, which has been working to empower underprivileged individuals and families ever since. The Foundation maintains more than 2,500 orphan children, destitute and handicapped women alongside funding libraries, schools, athletic facilities and community development projects in both Bengal and the US.
But it was not until January 1, 2018 that Ghosh's most ambitious contribution to society was born, for it was on that day that the International Institute of Innovation and Technology (I3TK) was inaugurated in Kolkata's New Town. A vehicle to realise his vision to "build the best public health research institution" in South East Asia.
'In India, we have a systemic failure in public health'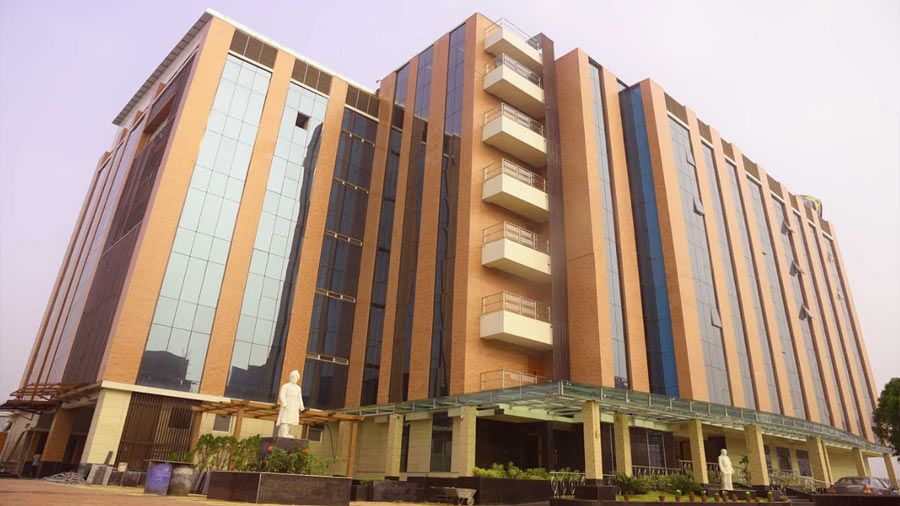 The International Institute of Innovation and Technology in New Town is the manifestation of Ghosh's most ambitious ideas
I3TK
"My vision is to build a medical college called the University of Public Health and Technology, a campus and a hospital that attracts the best minds from across the world to Kolkata to research and find lasting cures to all kinds of diseases, from dengue, malaria and tuberculosis to cancer, Alzheimer's and Parkinson's," explains Ghosh. 
Johns Hopkins University's Bloomberg School of Public Health is already on board, resulting in the Johns Hopkins University India Maternal and Child Health Research Centre being born at I3TK.  "Without proper public health, no economy can thrive. Politicians are so absorbed in their own political struggles that they don't acknowledge this. In India, we don't spend more than two per cent of our GDP on health. For context, the US spends close to 20 per cent. This means that in India we have a systemic failure in public health with no uniform public health vision. I want us to change that, which is why I3TK, apart from providing world-class education, will also be involved in advising and recommending policies on health," outlines Ghosh.
The desperation to transform the health sector is evident in Ghosh's voice. For example, while talking about cancer, he gets passionate about modern technology and DNA analysis, describing how "everyone has a cancer cell in their body, the important question is how it gets triggered…. With DNA analysis, we can come closer than ever to finding out the answer." Putting his resources where his mouth is, Ghosh has incorporated state-of-the-art equipment at I3TK where DNA analysis can happen in triple quick time (usually it takes more than two weeks in India) and with accuracy. If used efficiently, technology could have severely mitigated the impact of the Covid-19 pandemic on India, he adds. "Look at countries like South Korea and Taiwan. They had an excellent tracking system that was able to monitor Covid closely. Something similar in India would've ensured a far better handling of Covid."  
'We need to teach Indians about primary healthcare'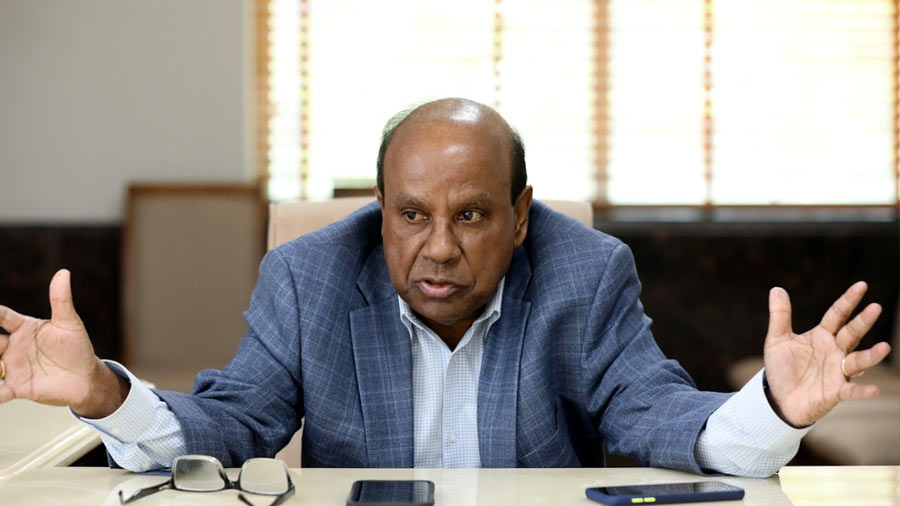 Ghosh is a strong advocate for bottom-up measures to transform public healthcare in India
Arijit Sen
But Ghosh's focus is not just on the macro aspects of healthcare. He wants to pay equal attention to the often neglected micro picture. "We need to teach Indians about primary healthcare, about how to prevent and treat everyday diseases within the family and the community. Otherwise, going to doctors for any and every ailment means that you keep running from one specialist to another." He suggests bottom-up, and not top-down, measures that create awareness around health and healthy living right from the grassroots.
Another of Ghosh's objectives through I3TK is to constitute a team of trained public health workers who can travel across India and help with the prevention and control of diseases. "We're starting with the first batch of around 25 to 30 health workers who'll be sent in teams of two or three all around the country. After that, more batches will be groomed and equipped, and over time, we hope that the government would also take it up and amplify the initiative in terms of scale and reach," elaborates Ghosh.
Washington Kali Temple, where Indians of all faiths could come together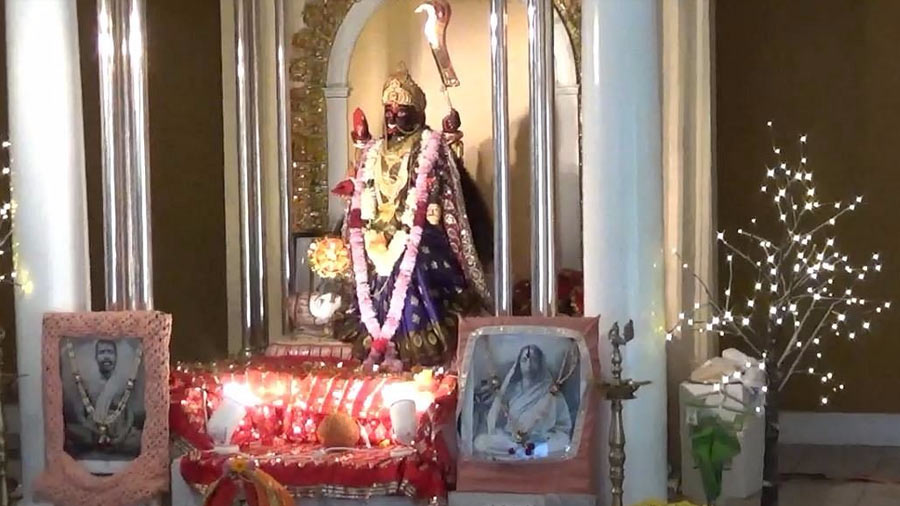 The Washington Kali Temple in Burtonsville, Maryland is considered to be the largest temple in North America
Washington Kali Temple/Facebook
In between all his commitments in the US, Ghosh has somehow found time to serve as the Chairman of the World Congress of Religions and use his 10-acre property near Washington D.C. to build the Washington Kali Temple, the largest of its kind in North America. "I've been a devotee of Maa Kali all my life, and I wanted to build an open platform where Indians of all faiths could come together, pray and celebrate. That's why we have shrines and idols of multiple gods and goddesses inside the temple so that everyone can connect to religion in their own way," says Ghosh, before identifying himself as "more spiritual than religious".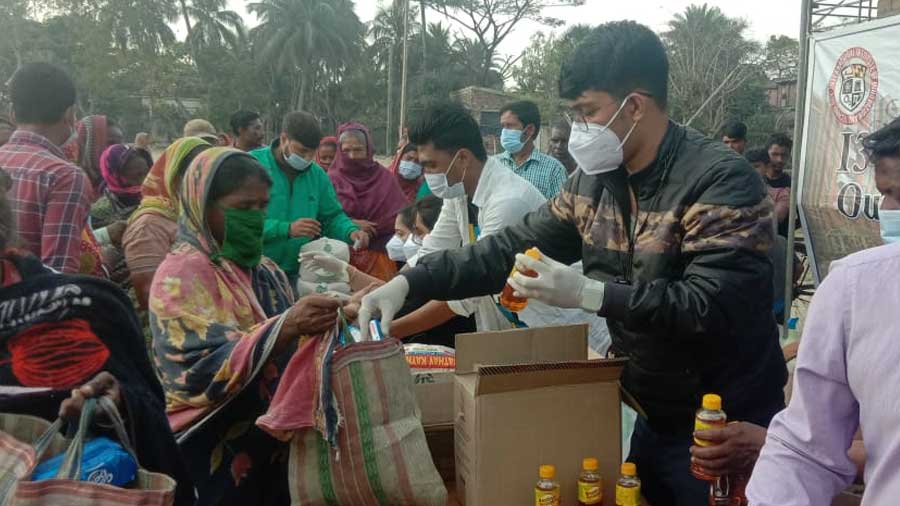 Ghosh started his philanthropic journey back in 1987 when he set up an orphanage with 35 kids in Purulia; currently all his philanthropic activities are managed by the Pradip and Kumkum Ghosh Family Foundation
Pradip and Kumkum Ghosh Family Foundation
So what is his personal motivation? "Family," answers Ghosh instantly. "I'm a stage four kidney patient and when I required a transplant, my daughter gave me one of her kidneys. She told me that she did this because without the transplant, I wouldn't be able to build all that I want to," says Ghosh, who has re-evaluated the importance of family ties in the context of the pandemic. "I've seen how people have lost their lives and loved ones over the past two years. I know families that have gone through a lot of pain."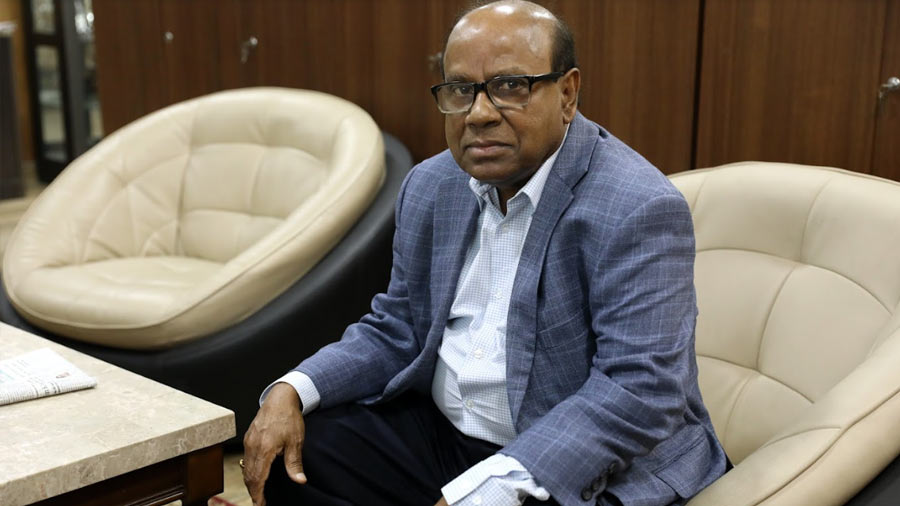 Ghosh believes his parents had a major impact on how he learnt to appreciate the value of family in his life
Arijit Sen
As crucial as family is in helping him focus on the present, Ghosh rarely loses sight of the future, even one that does not include him for too much longer. "I'm trying to recruit and develop a team that can work in my absence. I don't want all these ideas to stagnate once I'm not around."