"He's discovered that West Bengal really is the sweetest place in India, and Kolkata really is the culinary, cultural, intellectual, literary, and sporting hub of the whole country," said Nick Low, British Deputy High Commissioner in Kolkata, while introducing Alex Ellis, British High Commissioner to India.
On the evening of September 27, Ellis zipped from one conference room in Taj Bengal to the other, on an e-bike manufactured by GoZero. It drove home his point about the environmental concerns the world is facing these days. "Climate change will be one of the great challenges for the next generation… it already is," he stressed, on his first visit to Kolkata.
Video edited by Madhurai Banerjee
But when in Bengal, one must first do as Bengalis do, right? So we shouldn't be surprised that the "first thing" he  "noticed'' was the "wonderful food". "You really do eat extremely well in this city."
The previous day, Ellis had had a chance to sample some rosogolla at K.C. Das.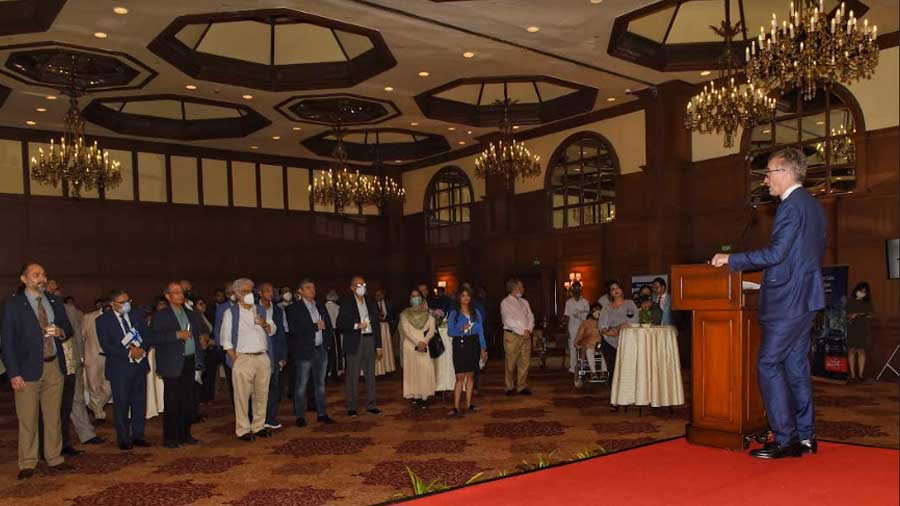 Image: Amit Datta
Ellis displayed trademark British humour to puncture a delicate topic, referring to the politics of the city as "vibrant" and adding, "Perhaps one of the silver linings of the United Kingdom's presence in this part of the world was to inspire political activity."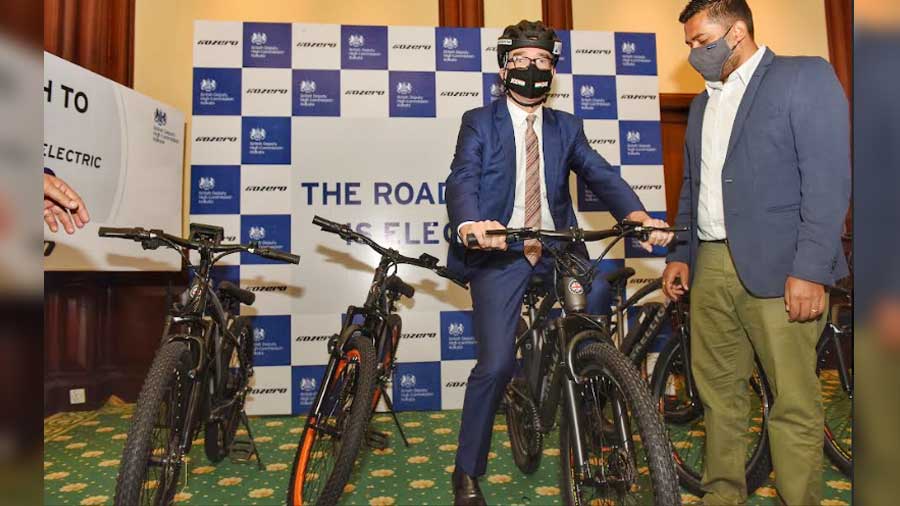 Image: Amit Datta
One of the reasons Ellis was in Kolkata was for the unveiling of e-bikes by GoZero Mobility. "This e-bike is a product of design in Birmingham and manufacture in India. Just as the AstraZeneca Covishield vaccine, which is a combination of excellence of an institution of many many decades, combined with commercial excellence and the sharing of manufacturing between the UK and India," said the High Commissioner, while expressing concern that Kolkata was one of the cities "most vulnerable to climate change."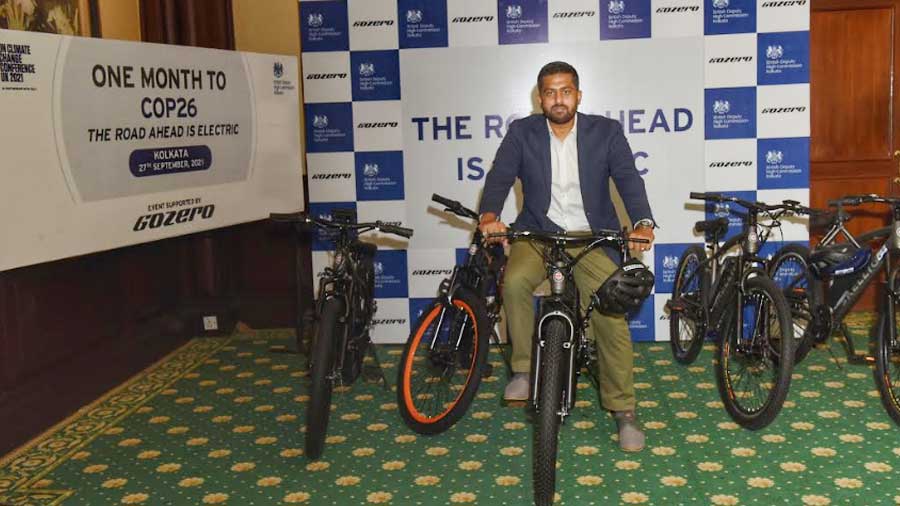 Image: Amit Datta
"We're the second largest e-bike manufacturers in India. The idea is to help people transform their lifestyle and with 77 million people in India suffering from diabetes, we are here to help India get more active," said Ankit Kumar, co-founder & CEO, GoZero Mobility.