A passion for eating well, rescuing dogs and saying it like it is – these are some of the things Swastika Mukherjee is known for. This Tolly-Bolly-OTT star has captivated her audience in roles as impactful as Kadalibala in Bhooter Bhabishyat and Dolly in Paatal Lok, Anguri Devi in Detective Byomkesh Bakshy! and Kamalini in Shah Jahan Regency. These days she divides her time between Mumbai and her hometown. 
So, what does she miss the most when she's not in Kolkata? Swastika lists them out for My Kolkata and tells us what keeps bringing her back to the city of roll and rabri.
1. Cozy bookstores
There are cafes which keep books in Mumbai but they're not quite like the ones we have in Kolkata. People in Mumbai have also tweeted about how there just aren't enough bookstores to walk into, while in Kolkata, we can walk into a bookstore to buy books as well as sit there and spend time. My favourite is the Seagull bookstore. I love the way it's done… the interiors are so warm and relaxing. There are all these cozy corners, it's all very artistic, not just chairs and tables and books. When you walk in, it feels like walking into somebody's book-filled home, not a shop in the middle of the city. I can happily spend an entire day over there, the vibe is great. I've also shot a film inside the Seagull bookstore, and it feels very different from the other stores, which are well-stocked, but lack this sense of seclusion and intimacy.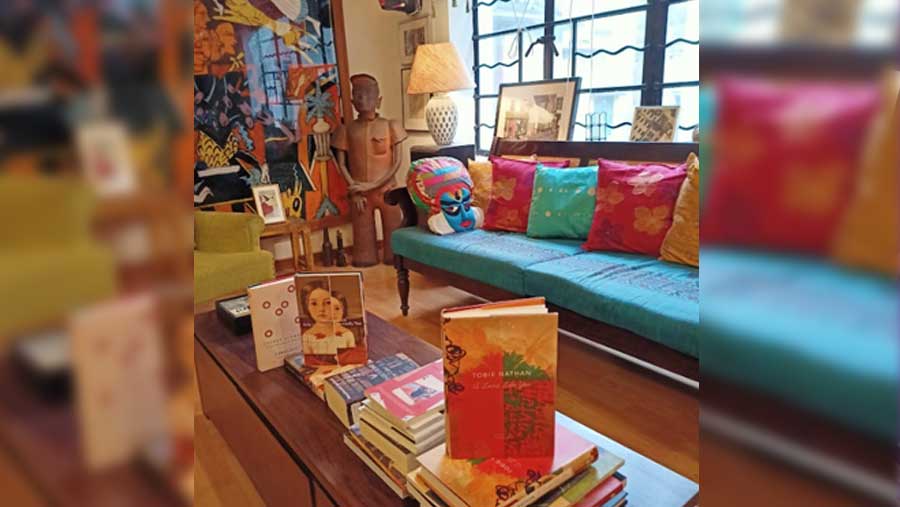 Inside the Seagull Bookstore on 36C, Shyama Prasad Mukherjee Road
Bishan Samaddar
2. Biryani with aloo
Of course, I really really miss Kolkata food, especially biryani. I was in Mumbai during lockdown and I called up people and posted on social media to find places that might deliver "Kolkata biryani"! I tried out a lot of places but it wasn't the same. It was more like pulao! The best biryani is in Kolkata and you know you just have to come back to the city for that particular flavour. And I'm a huge fan of aloo in my biryani. I can do without the deem. There are many places I love – Arsalan, Aminia, Rahmania, Handi Biryani, to name a few!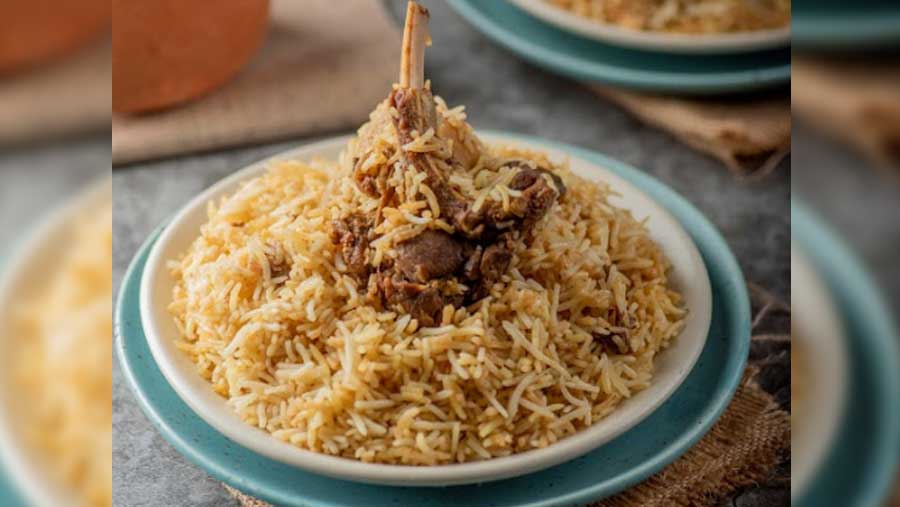 What's biryani without aloo, really!
3. Street food
There are so many basic food options in Kolkata, whether you're in south, north or central Kolkata. If you're hungry, there are so many options available all the time, you really don't need to rack your brains about it… just step out onto the road and eat! But Mumbai has more of a dine-in culture. You have to go in and sit down properly at a restaurant. I mean, there's vada pav available but that's not exciting for me. I miss Kolkata's rolls, kochuri, kebabs, even idli-dosa and all the other different sorts of takeaway counters. There's everything from shawarma to shingara. Rolls of course are really comforting and quick, and they keep you filled for some hours. You can also skip dinner after a double mutton roll or double chicken roll. And of course chaat is available just about everywhere. Kolkata also has so many dhabas – Jai Hind, Azad Hind, Balwant Singh's! I have not seen a dhaba in Mumbai since 2016! Even in Delhi, going to one of the famous dhabas needed advance planning. Specific areas will have food carts and all of that, but in Kolkata they're everywhere!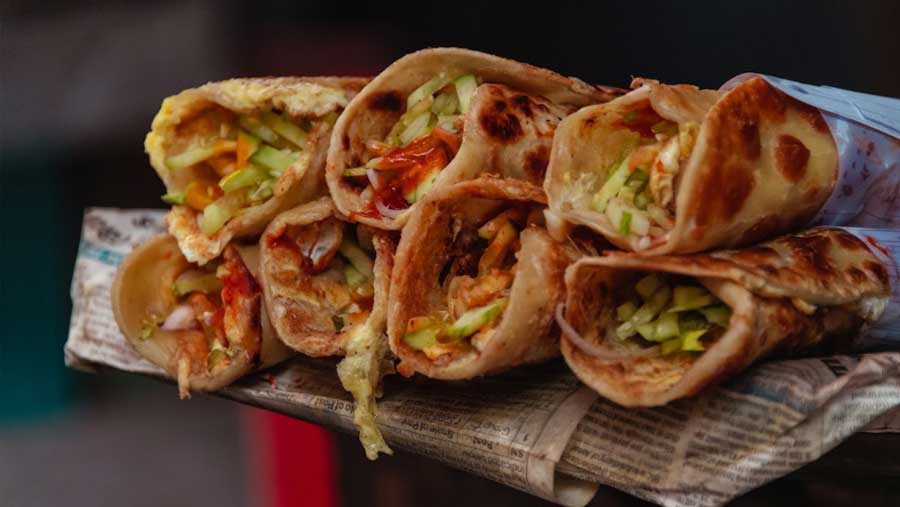 Munch on the move
4. Winter vibe
Winter in Kolkata means mela. Other than in 2020 of course. There are so many exhibitions and fairs to visit. The Boi Mela is quintessential to our existence. All these fairs and fetes are a meeting place for close friends and forgotten friends. They become cultural hubs for some grand adda. I haven't felt this winter-specific vibe anywhere else. There are high-end exhibitions of course, but that's not the same thing. In Kolkata there is a lot of promotion of local artists and handicrafts.
5. Mishti
If you have a sweet tooth, nothing beats Kolkata. Everyone has that one mishtir dokaan from where they have to have their regular supply of mishti. For me it is rabri from Haragouri. And of course, there's Kookie Jar where the lemon tart is irresistible! Birthdays, anniversaries, random dinner parties, there's always something from Kookie Jar. For me, a birthday cake can only ever be a Kookie Jar truffle cake!