Aparna Sen's The Rapist is all set to premiere under the 'A Window on Asian Cinema' section at the 26th Busan International Film Festival in early October. The Hindi film revolves around three principal players, essayed by Konkona Sensharma, Arjun Rampal and Tanmay Dhanania, bound together by one horrific incient.
The Rapist is co-produced by Applause Entertainment, in what is the content creation biggie's —currently on a winning streak, capped off by the blockbuster success of the web series Scam 1992 last year — foray into film production. t2 chatted with Sameer Nair, CEO of Applause Entertainment, on what made him back The Rapist, their purple patch and the journey forward.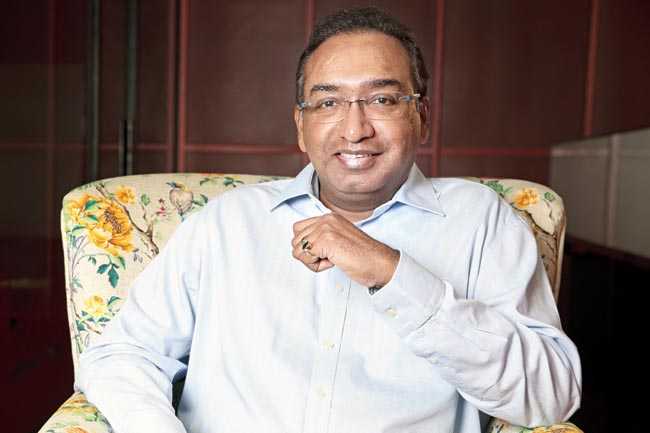 Sameer Nair, CEO, Applause Entertainment
Sourced by the correspondent
Congratulations for the Busan premiere of The Rapist. What is it about the film that made Applause Entertainment put its weight behind it?
We actually met Aparna (Sen, the film's director) about a year-and-a-half ago when our co-producers Suchhanda (Chatterjee) and Shubha (Shetty) told us that Aparna had an interesting story. The funny story is that they had forwarded a mail with the idea to us, but when we met Aparna and she started narrating the story to us, we were all a bit confused because it was a completely different story! (Laughs) She told us, 'Oh, I don't know what that's all about, but listen to this!' We did, and it's a story that really hits you in the gut.
It's a very interesting story. It touches upon various things that affect us in our society today. It's quite a unique story and it will surprise you as it goes along. And it's called The Rapist, so it's not like we are keeping any great secret there! But having said that, it's surprising as it goes along.
The way Aparna has written it — with the masterful touch that she's known for — she's also proceeded to direct it in the same manner. And the performances are really good. Konkona always brings in her
A-game, and we are quite excited about this whole mother-daughter dynamic that Aparna and Konkona bring to the film.
I am happy that the film is going to Busan, in what is an in-person festival. As more and more people get vaccinated, more physical events will start happening in every space. This is the first film from Applause, and so to get a world premiere at Busan and also to get nominated for an award (the Kim Jiseok award) is a great thing for us, all thanks to Aparna. The unfortunate thing is that we can't attend the event because South Korea has a 14-day quarantine rule in a government facility. We reasoned that may not be the ideal thing for either Aparna or us to be doing (laughs). That's a pity because we were really hoping that we would be able to go there. We tried everything possible, but that didn't happen. But at least the film's going, and we are more than happy.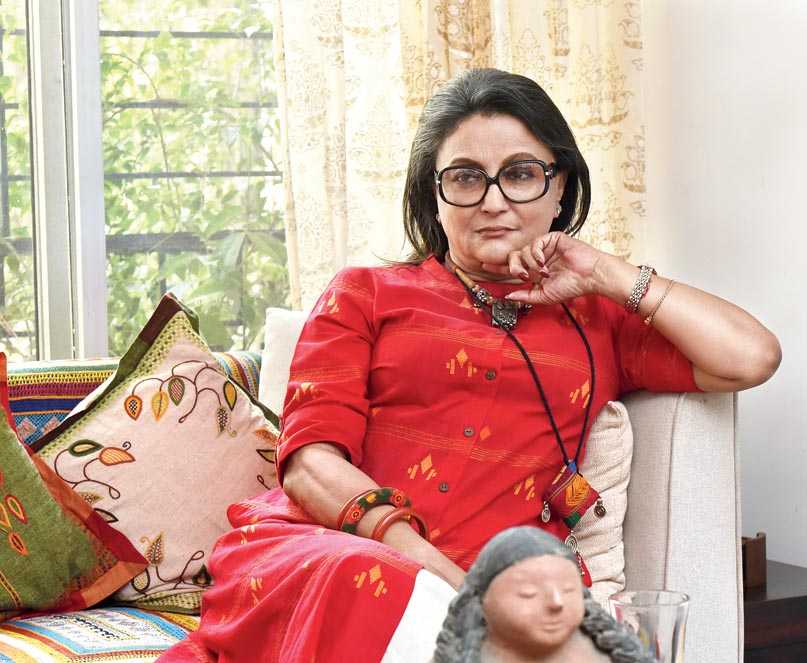 Aparna Sen
Sourced by the correspondent
What is it about Aparna Sen as a film-maker that you admire?
It was amazing collaborating with her. She's about 75, but she's such a ball of energy that it doesn't seem that she's a day above 60. The film was shot on location in Delhi, including several slums there, and Aparna shot it just before the second Covid-19 wave hit us. She shot it on the trot and she's really on the ball in every aspect of film-making. She knows exactly what she's doing and she's very good at working with a young crew. She's a shining example of how all ageing film-makers ought to be. She keeps up with the times and talks the language which can be understood by audiences today.
The best thing about her is that despite having such a stellar career and having won so many awards, not once did she reference any of her past great work to us. I must have met her some 30-40 times in the process of making this film and she's not one of those people who will be like, 'You know when I did this, you know when I did that' (laughs). Not once have I heard about 36 Chowringhee Lane, for example. And that's a great quality, you know... to do great work and to leave it behind and move forward to conquer new vistas.
Web content has been your focus so far, and very successfully so. After The Rapist, will you up the ante when it comes to backing films?
Yes, of course. We started out with web series because we thought that would be a good way to get going and set up an integrated content studio. Series is something that has a big market, and when we started out, the (streaming) platforms were growing, and we figured that there would be a need gap there. So far, we have released 26 series across multiple platforms. We have had a good run and we continue to do that. So, series remains a very important part of our portfolio.
Films were the logical next step. Our aim is to tell stories in every format and language, and in the format that it deserves. There are some that need to be told as series, and some as films. Some should be documentary and some animation. We want to tell good stories. We aren't drawn to the movie business for the stardom or the blockbuster-ness of it.
The Rapist is our first, and we are doing a film called Sharmaji Ki Beti with Tahira Kashyap Khurrana, which is her feature directorial debut. It's currently filming and is a very nice story. We have the rights to the story of an army major called Mohit Sharma who had gone undercover and lived with a terrorist group for a while and killed them and escaped from there. It's called Iftikhar and we are co-producing it with Drishyam Films. We are doing an international film collaboration, which will be announced soon.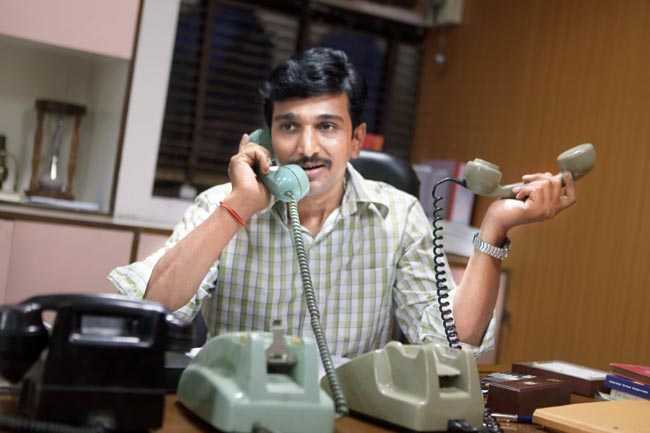 Scam 1992, which made a national star out of Pratik Gandhi, been its biggest hit
Sourced by the correspondent
In the journey that Applause Entertainment has had so far, what would you count as the biggest crests? Would it be fair to say that the humongous success of Scam 1992 last year was the turning point?
Scam (1992) has been the biggest hit in the entire (web) space, and not just for us. We are super proud of that. But there have been many milestones. Setting up Applause with the vision that we would invest in content creation and make finished products and license it to platforms and operate on this risk-reward strategy, is in itself a milestone for us. I won't say we are one-of-a-kind, but we are definitely the first of our kind in what we do. Now many more people have jumped in and are looking at doing the same thing and it's good... the more the merrier.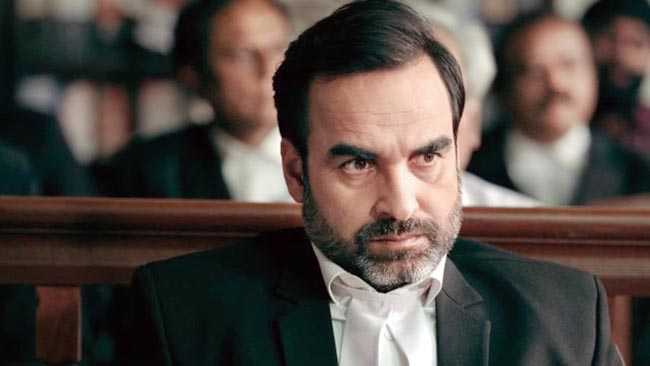 Criminal Justice starring Pankaj Tripathi was one of Applause Entertainment's earliest successes
Sourced by the correspondent
Our first few shows came on Hotstar and we helped in the launch of Disney+Hotstar two years ago with our shows like Criminal Justice, City of Dreams, The Office and Hostages. That was a big deal. Last year, we did a show on Netflix and a lot of shows with MX Player. And, of course, last year we had an entire catalogue with Sony and we became a part of the launch of SonyLIV.
There have been many milestones. Recently, we won an award for best drama series for Season 2 of Criminal Justice at the Content Asia Awards. My team and I are people of small joys... everything makes us happy (smiles). All awards make us happy, every time a show of ours gets a second season, it's happiness for us. It's validation, right? And then, of course, Scam was the ultimate breakout hit for us.
How has the company's approach towards producing content changed after the success of Scam 1992, if at all?
Honestly, I think what Scam did was that it gave us validation. It was our 20th show to release, and it put us and also our previous work in the spotlight. The industry knew about us, of course, but the larger audience out there became aware of who we are, what we are doing and what we had done so far. It emboldened us that we are heading in the right direction.
The big change that has happened with the success of Scam is that it's made us believe in ourselves more and made us place bigger bets, be more ambitious.... We have recently acquired the catalogue of 400 Amar Chitra Katha titles that we plan to make into an animated series.
According to you, how has the pandemic impacted content production and consumption?
A lot of productions had, of course, got stalled when the pandemic first hit early last year. These kind of delays in production escalate costs, put a lot of people out of work.... People in our industry work on daily earnings, including so many of our actors. From a production point of view, it wasn't a happy space, and the closing of movie theatres was a major blow.
But from the consumption point of view, things just went through the roof. You take a billion people and you lock them up in their homes, there's not much they can do except consume content. That really helped in the widespread adoption of the OTT services. Before the pandemic, the streaming platforms were growing, but they were still not mainstream. What the pandemic did was that it helped these platforms get in new audiences. Very cheap data, device density population already in place, and then suddenly, you have a giant audience held captive and told, 'Now watch'. So, that was very fortunate...
In an unfortunate situation...
Exactly! We had a good year in 2020 because we had produced a lot of series which were ready to be licensed when the pandemic came along. So we were able to put them out, one by one. From the start of the pandemic until very recently, we have had 11 releases.
What about regional programming?
We have done some Tamil shows, a Gujarati show which is going to stream soon. We also did a Kannada show, which is a follow-up to (comedian) Danish Sait's film Humble Politician Nograj. It's a bizarre comedy, and this is Part 2 of the film and is now a series. It continues with the same irreverence and inappropriateness that Danish brings to his comedy. That will release soon.
We don't look at content as Hindi or regional. What the pandemic has also done is allowed us to consume content without borders. As an audience, we have become acclimatised to watching content with subtitles. If we can watch a Spanish show like Money Heist, we can now watch a Tamil film too. Content has become so democratised, it's no longer bordered or boxed in. Korean drama is a phenomenon now, the way they have broken out is amazing. Even Turkish drama is doing so well now.
What about the Bengali market?
Now that we have met Aparna, we will do stuff for sure. Actually, we are developing a period show which is in the Bengali-Hindi-English space. That's been in writing now. We plan to look at Bengali cinema and perhaps a series.
What can we expect from Applause in the next year or so?
We are doing the Indian adaptation of (Israeli thriller series) Fauda, which is being shot in Kashmir right now. It's being helmed by Sudhir Mishra and Sachin Krishnan and has a wonderful ensemble cast. We are also filming the Indian reimagination of Luther, which has Ajay Devgn frontlining it. We just finished shooting a bunch of shows and some movies are on the anvil.
We are also doing documentaries, like one on climate change which we are doing outside India. Not everything needs to be a swashbuckling Scam... there are some stories which need to be told with a different rhythm, pace and style and we recognise that.