Professional college pay blow
The development comes at a time many IT companies have unilaterally cut salaries or withheld pay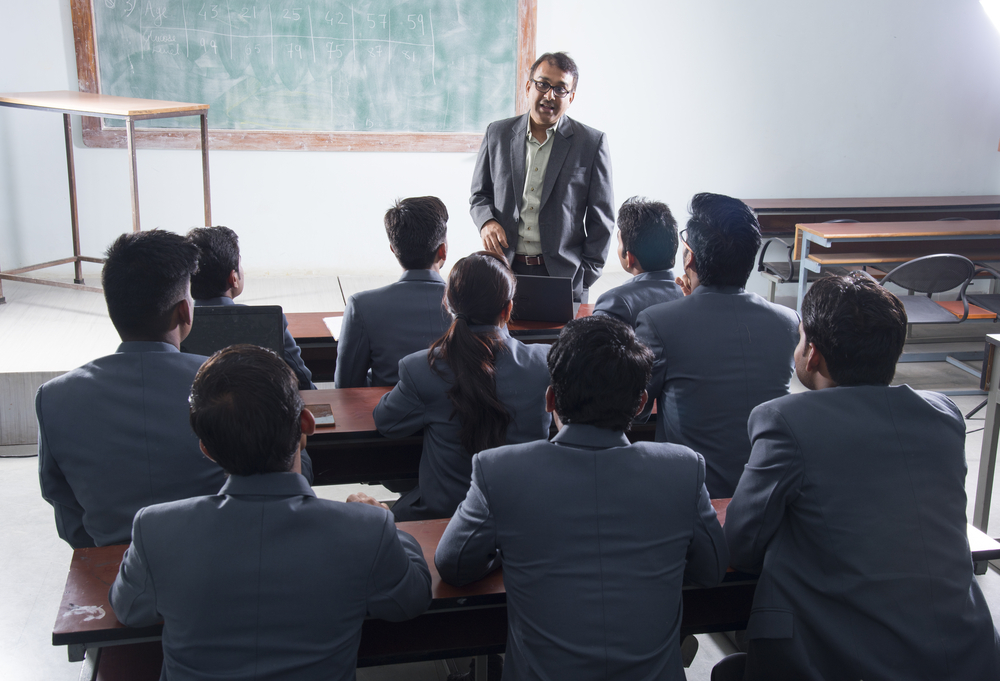 ---
New Delhi
|
Published 10.04.20, 10:49 PM
|
---
Several private engineering and management institutes have not paid teachers and other staff their salaries for March, a decision academics have condemned as "immoral and illogical" arguing the pandemic had not yet affected these colleges' earnings.
Anil Sahasrabudhe, chairperson of technical education regulator AICTE, on Thursday prodded affiliated institutions to release salaries, saying some among their staff might otherwise face starvation.
The development comes at a time many IT companies have unilaterally cut salaries or withheld pay, while manufacturing units have been laying off their contractual employees.
Instances of unpaid or reduced salaries and forced resignation are being witnessed in several other sectors too, despite a government appeal to employers not to put staff in a difficult situation, trade unions and academics said.
"(The) AICTE has been receiving complaints that some of the institutions have not paid the salary of faculty/staff for the month of March 2020," Sahasrabudhe's notification said.
"Kindly note that this is a national emergency as the whole country is under lockdown due to Covid-19, and non-payment of salary to staff would lead to great stress and even starvation (for) the families of some of the staff members. You are therefore requested to kindly ensure that the salary of faculty and staff is released in time."
Two AICTE officials said the regulator had received complaints from several teachers and other staff about their salaries being withheld.
"There may be many other teachers in the same situation who have not written to the AICTE. That's why the notification was issued. If the institutions do not listen, action will be taken," one of the officials said.
India has nearly 10,500 engineering, management, pharmacy and architecture institutes, which employ nearly six lakh teachers and other staff. Many of them anyway pay less than what the approved pay scale recommends, officials said.
Former AICTE chairperson S.S. Mantha said the private colleges charge fees from their students at the beginning of the semester, so the Covid-19 crisis has so far not hurt their incomes.
"There is no justification not to pay the salaries when they have already collected fees from the students for this entire (academic) year. This is exploitation of employees," Mantha said.
While announcing the lockdown, Prime Minister Narendra Modi had appealed to employers not to cut salaries or lay off staff. The labour ministry has written to private-sector employers reiterating the Prime Minister's plea.
H. Chaturvedi, alternate president of the Education Promotion Society for India (EPSI), a body of private educational institutions, has demanded punishment for the colleges that have withheld pay.
"Some institutions, which may not have enough students, may have done this immoral thing. Such institutions must be punished," Chaturvedi said.
"The AICTE should not grant approval to these institutions to admit fresh batches of students in 2020-21."
Several trade unions this week wrote to labour minister Santosh Gangwar complaining against salary cuts and forced resignations in the IT industry.
CPM labour arm Citu has alleged sackings of contract and casual workers also in some banks in Bengal, in the Border Roads Organisation and in a hydropower project in Jammu and Kashmir, and unpaid wages in some Bengal jute mills and tea gardens.
K.C. Gopikumar, national convener of the national coordination committee of the Union of IT and ITES Employees, said mid-level companies at the IT hubs in Karnataka, Bengal and Tamil Nadu were cutting salaries by 25 to 50 per cent.
"These companies are also asking staff to resign. The government needs to intervene to help the workers," Gopikumar said.
Mantha said the IT companies mainly hire employees based on the requirements of projects. Many of the projects are funded from foreign countries, whose economies too are passing through difficult times.
He acknowledged that several companies had withdrawn job offers made to IIT students during campus interviews.
"The companies are facing a dilemma since the fate of their projects is uncertain. It (the lockdown) is a trade-off between human lives and the economy," Mantha said.
"I think the government needs to allow operations (by companies) in protective environments. The small and medium-scale industries in unaffected areas should be allowed to operate."